Where has the summer gone. In a few weeks it will be back to teaching my young one. We have been doing reading all summer long and I do have to say I am very impressed and glad I ordered hooked on phonics. They helped us A LOT and I am amazed on how well my daughter is reading. We still have along ways to go but over all things are looking good.
During this summer we went to the Memphis Zoo and seen all the wonderful animals and our daughter got to feed the birds.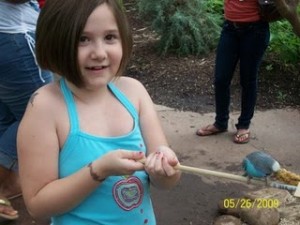 We went fishing and our daughter caught her first fish that right there was a very exciting moment. My husband has been trying to get her to catch a fish for awhile now and the day finally came.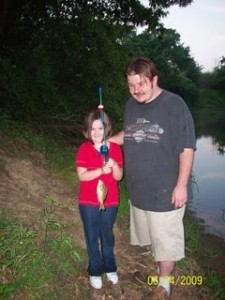 We also went to the Pink Palace and seen the dinosaur exhibit. That also was a lot of fun. And the stuffed polar bear. Pink Palace is pretty neat place I do have to say so. They have different things from the old days. And the best part about it, is on Tuesday's after 1pm it is free. So it gives people who do not have a lot of money something fun to do with their children.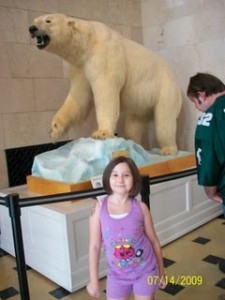 We got to see the size of a dinosaurs brain. It was neat my daughter told the lady she thought the brain would be a lot bigger then what it was. We had fun…
My daughter also made me laugh many different times with some of the things she comes up with. We was watching the news and a lady was going to have triplets and they was talking about the water breaking. My daughter looks at me and says "Mom how do they get a water bottle in your stomach" I stopped for a minute and asked her what she was talking about a water bottle in your stomach. She goes "Well they say when you have a baby your water breaks" I busted out laughing then explained to her what they met her response was "Well I do not know everything yet I am still learning".
Then there was the time we was in bed and she was asking us to give her things that start with "L" so we was and she was writing them down and I said "L" starts with L she goes got it already. Then she paused and says "No mom "E" L. L starts with E" I looked at her dad and laughed he goes well she is right.
Another time we was on our way home from Pink Palace and we had 10 bucks and we was talking about where to go to get something to eat. I said we needed the dollar menu hubby said no there was enough money there for him to get something to eat. And our daughter in the back seat pops up and says "Well actually after you get me a kids meal you will only have 6 dollars left"
So other then all that we have just been enjoying ourselves watching movies and playing games and reading. Now in a few weeks we will be starting the second grade. And I am pretty excited. So that is how my summer has been.