This is a Sponsored Post written by me on behalf of Freschetta. All opinions are 100% mine.
I personally am not a very big fan of store bought pizza. Something about the crust that turns my taste buds off. However, I was given the opportunity to try Freschetta. I was sent free product coupons, for my family to give Freschetta a try. I also have 2 extra coupons to giveaway to my awesome readers.
First off let me say, Freschetta FlatBread pizza has changed my opinion on store bought pizza, it may be store bought, but it taste like it was pulled literally from the oven. My daughter and husband were also impressed. Freschetta does not skimp with their toppings, they are very generous when preparing their pizza's.
We have tried other brands in the past and always went back to ordering from local pizza places. I do have to say we will be stocking the freezer up with more freschetta. Not only is it yummy, but it also a quick and easy dinner, and you really can not beat the price. Our local krogers has the freschetta pizza's on sale for under 4 bucks. Talk about a great deal.
I have 2 coupons to giveaway. These will go to one lucky reader. This is going to be a quick giveaway, because the coupons expire on 5/31/10.
If you do not want to wait to get your coupon and you want to try Frecshetta now. You can head over to their site and print off a coupon for $1.00 off.
Mandatory: Head on over to Frecshetta and tell me which Pizza they make that you want to try the most.
Want Extras? Of course you do.
2.) Like Freschetta on Facebook and let them know I sent ya. (2 extra)
3.) Follow Freschetta on Twitter and tweet this giveaway. (2 extra)
Enter to win 2 coupons for free @FreschettaPizza, @Jammie79 http://tinyurl.com/23vyudw
4.) Become a google friend. (1 extra)
5.) Subscribe via reader or email and let me know. (1 Extra)
This giveaway will end May 17th @ 11:59pm to insure the coupons get to the winner before they expire. The winner will be chosen by random.org and will be emailed. The winner will have 24 hours to contact me back with their address so I can get the coupons in the mail.
Winner has been emailed. Thanks everyone for entering. If winner does not contact me back I will redraw a new winner.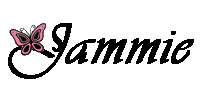 Freschetta FlatBread