I love playing with my photos, and recently I got to do a review on a program called Paint It by Corel. I often find myself sitting here playing with different programs and just turning pictures of my family into works of art. It is a great boredom killer.
After I installed Paint It onto my computer I got a bit confused. I opened it up, opened a picture up and then I was lost. To be honest I have no idea why I was lost, because once I found out I was going to do a review I went to the Corel website, and I watched the videos. Yes, Corel has some great tutorials that will help walk you through different things while working with this program.
However, I sometimes have those moments, and I started messing the the paint brushes and checking out the different things I could do with brushes on my photos. After messing with that for a bit I remembered I had to hit the play on the photo to get it to paint.
Gillian and I sat here watching the bunnies be painted. It was pretty neat being able to watch the different brushes and the paints being used. I wanted to check out a picture of Gillian with one of her bunnies, and it turned out pretty good considering it was done by me on the computer. It sometimes amazes me how far technology has improved over the years.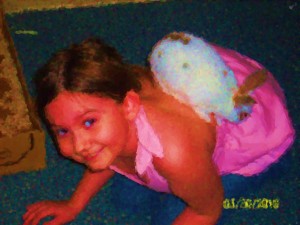 I was starting to like this and getting the hang and groove of things. I pulled out a old picture of me when I was about my daughters age and played with that some.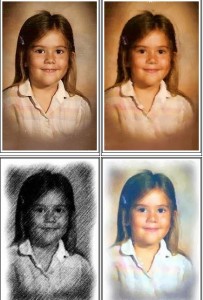 I sat here playing with Paint It for several hours, trying different pictures with different paint styles. I am very glad I was able to review the Corel Paint It program it will be a great addition to all my other photo programs I work with. I love making calendars so I will be doing a new twist on the Calendar I make this coming year.
A little about Corel Paint It:
Fun for the entire family, Corel Paint it! gives you a whole new way to enjoy your photos. This photo painting software includes multiple painting styles, brushes and realistic effects that let you add a personal touch to any creative project. Much more than a photo-painting filter, Corel Paint it! relies on your input, letting you control the photo painting process while encouraging your creative spirit. Start and stop painting at any time, restore original details from the photo and add your own special touches. The result is a hand-painted portrait that's sure to wow your friends and family.
Ideal for:

Any wall in your home or office
Scrapbooks and albums
Email and online sharing sites
Gift giving
If you would like to try Corel Paint It before you buy it you can download a free trail at Corel's website. You will have to sign up for an account through Corel, pretty simple to do and this will give you the chance to try out other great products Corel has to offer.
You can also purchase Corel Paint It for $39.99 through the Corel website, this is a great program for anyone that loves to do new things with their photos.
That's not all though. Corel is letting me give a copy of the Corel Paint It program away to one of my lucky readers.
Mandatory: Head over to the Corel website, and tell me a feature that you think you will enjoy about Paint It? I like the fact that they have so many different paint styles. I know this will be a great program to help when I make home made Christmas gifts and such.
Want Extras?
2.) Like Corel on facebook and let them know I sent ya. ( 2 entries)
3.) Follow Corel Paint It on twitter. (1 entry)
4.) Follow me on twitter. (1 entry)
5.) Become a google follower, and/or subscribe. (2 entries for each one you do)
6.) Like The Neat Things In Life on facebook. (2 entries)
7.) Tweet the giveaway. (this can be done daily)
Enter to win @CorelPaintIt and get creative with your photos. http://bit.ly/b9nsGD @Jammie79
Giveaway is open to both US and Canada residents age 18 and older. Giveaway will end on June 21st, 2010, at 11:59pm CST. Winner will be picked via random.org and then notified via email, winner will have 48 hours to contact me back or a new winner will be picked. Prize will be shipped from sponsor. GIVEAWAY IS EXTENDED UNTIL JUNE 26th
Disclosure: I was sent a copy of Corel Paint It to review. All opinions are 100% mine.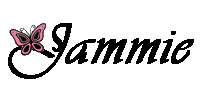 Winner:
Your Winner
Author: Shari D
Comment:
daily tweet-http://twitter.com/409cope/status/16781204579