I am starting a new Meme on Saturday's if you are interested please leave a comment below. Starting next week I will have one up with a linky. This is a fun Meme about things that make you go Umm… It can be anything, your family, the weather, your pets, anything. Lets have fun on Saturday. :)
Things that make me go Umm!
Being a parent seems to bring a lot of Umm's out of my month. For instance when Dear Daughter wants to go out to eat, my answer is Umm No. Or when hubby asks if I charged his phone Umm No.
However, when I walked out to the mailbox and seen this water bill… I new it was coming, I was hoping it would have been less… I guess this is the part I say Umm…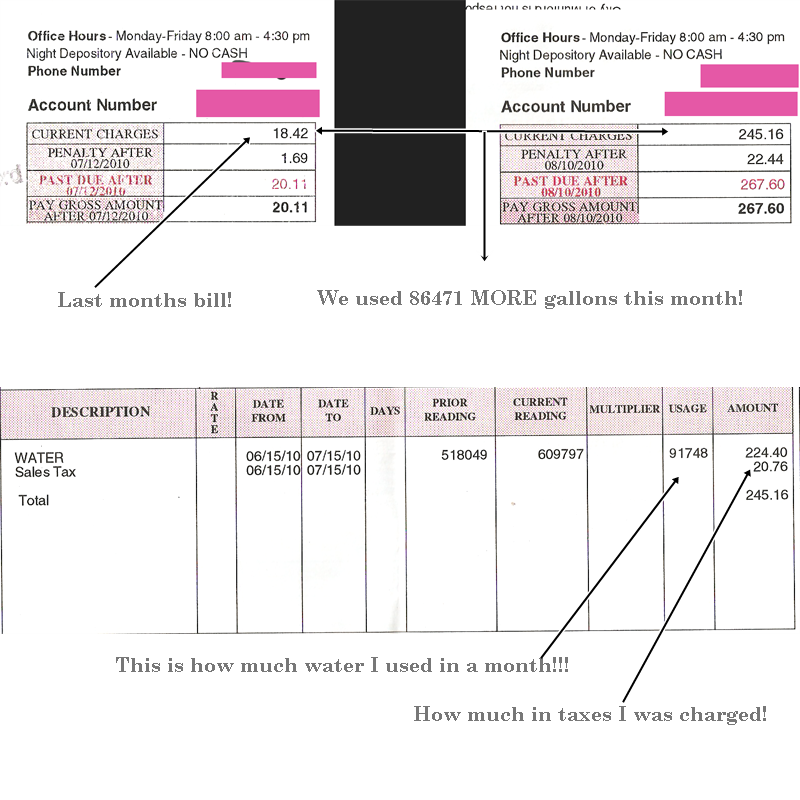 Dear City Where I Reside,
Umm No. Please be advised this is your first and last warning!!! IF I EVER and I do mean EVER get another water bill like this, and it could have been prevented. Hence, the using 300 gallons of water an hour IS NOT NORMAL, and I should have been temporarily shut off, for "wasting water". Oh by the way I am sure the ground enjoyed it. Anyhow, if this ever happens again… I will take my water hose and those who failed to notify me, shove my hose in places you do not want it. Then turn my water on AT LEAST THEN I WILL BE ABLE TO ENJOY WATCHING MY WATER BE WASTED!!! Then after I am done, I will cancel your service and find other means of water… You know like putting in a well and getting back my 90k gallons of water.
Have a Great Day,
Your not so Happy Customer.
PS. Raises are on me this year!