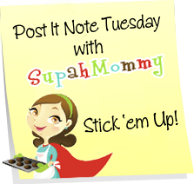 Welcome to Post is Note Tuesday!!! To join in head over to Supah Mommy and link up. Don't know how to play she tells ya how here.
Thanks for taking the time to stop by my blog. My life is fixing to become super busy. We just started Gillian back to school for this year,woohoo at 3rd grade, so on top of schooling her, I have another blog I have been working on as well as helping my friends.
Sherri @ Her Random Thoughts has been slowly getting the hang of changing up her designs. She is doing pretty well :) before long she will be a pro. If you do not know Sherri head on over to her blog and tell her Hi. She is super sweet when she wants to be, hah.
Another great blogger that has recently found me is Gigi @ Coupon Clippin Texan. This girl has all the great deals and knows her coupons. If you are wanting to find some deals her blog is where it is at. :) She is also super nice, so head on over to her blog leave her some comment love, and enter her great giveaways she has going on.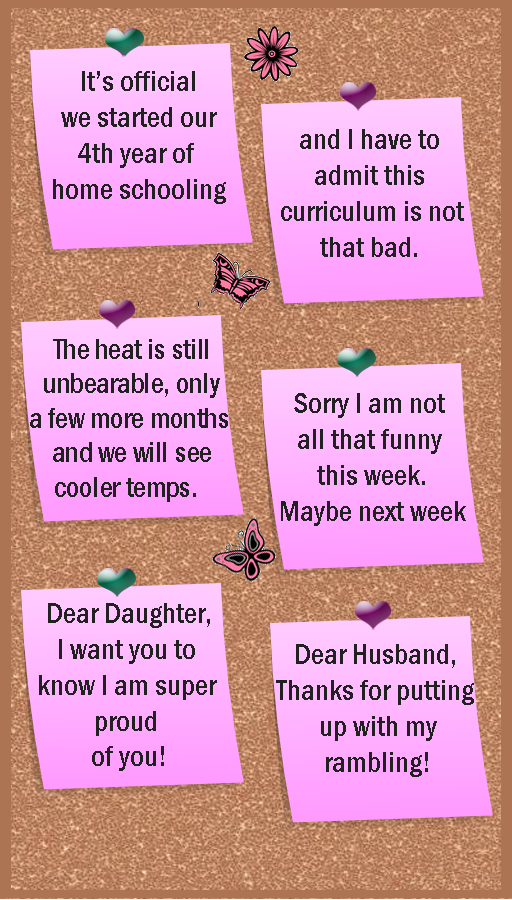 Have a great Week everyone make sure to check out the giveaways I have going on right now as well.