One thing I love about Home Schooling is we can take MANY field trips. I personally feel a child will learn more and understand more with hands on experiences. Wednesday we decided it was field trip day!
Therefore, we went on a Safari! I recently discovered the Tennessee Safari Park, and believe it or not it is only an hour away from us.
Price for adults is twelve dollars, children it is ten dollars, you can purchase food to feed the animals as you drive through the park as well. The food is three dollars a cup or four for ten dollars. I decided to just get four cups. Since it was our first time, he gave us another cup free.  When he started to hand me these cups, I was in shock these was not cups they was bowls! As I was handing them to my husband, he was kind of looking at me as if I was crazy for getting that many. I stated to the gentleman that sold them to me that "I hope the animals are hungry." He said "Oh they will be"
First animal we came across was an Ostrich; I do not recommend you feed these if you go to the park. They are super messy eaters, and made a huge mess in the car. He did not want me to leave, kept sticking his head in the window. Another emu wanted food so he started pecking on the window.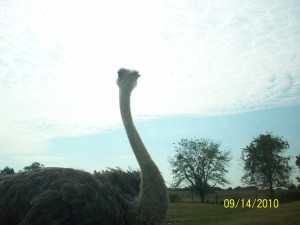 My favorite to feed was the deer; these are not your normal deer. These deer are from Africa and India. They were letting us pet them as we feed them.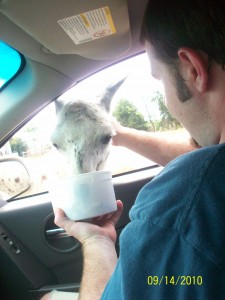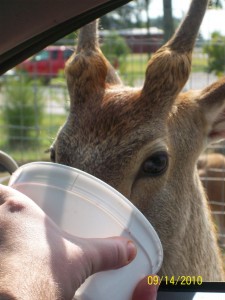 Gillian, was a bit unsure on the animals, she was having a hard time feeding them. I think she was afraid that they would bite her hands. However, we had no issues with the animals trying to be aggressive.
Along the way there was many other animals, some wanted nothing to do with us.
I took lots more pictures, but I will limit what I post on here, after leaving the area with all these amazing animals we got to head on up to the gift shop, and the other animals. We seen Monkeys, and a turtle, Kangaroos, zebras, goats, camels, birds and even a huge giraffe.
I tried to get Gillian to feed the Giraffe, but she wouldn't she said he was too big!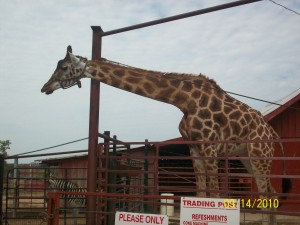 We will be going back in the future.

Connect With Tennessee Safari Park:
Website: http://www.tennesseesafaripark.com
Facebook: Tennessee Safari Park