Today is such a beautiful day out, we managed to hit a feel like of 79 degrees, you know what that mean? It means it won't be much longer, and summer will be here, cook outs, family gatherings, hanging out by the pool drinking a nice cold beer, or mixed drink, and enjoying the weather.
You maybe asking yourself right now, what the heck is a beer club?
A beer club is perfect for the person in your life that likes to sample different beers. They send club members so many beers a month to sample. This would make a great gift for those hard to purchase for people in our lives.
Right now, Beer Club Guide, is hosting a giveaway where there will be 2 winners. So if you have been wanting to check out a Beer Club, but have not had the chance to yet, then today is your lucky day! Entering is super easy all you have too do is like Beer Club Guide's fan page! On March 31, 2011,  2 winners will be drawn.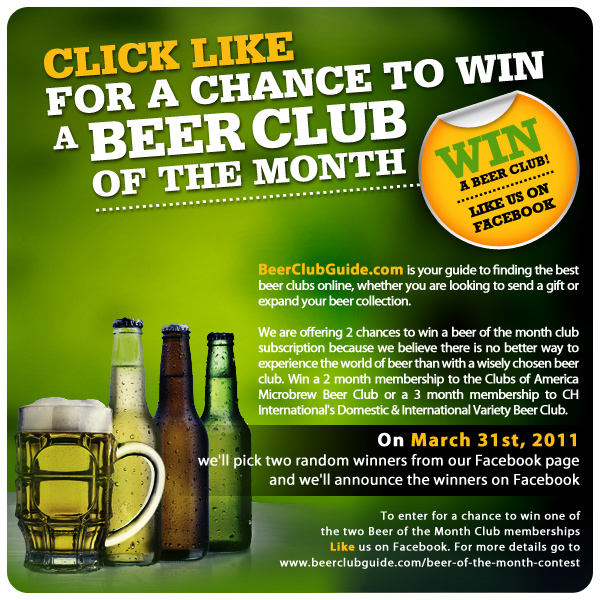 Good luck to all those entering, I am entering for my husband!
Disclaimer: Please read my disclosure policy.