My Pillow Pets have been huge in many homes across the country. I remember first catching a glimpse of them on an As Seen on TV Commercial, and Gillian went nuts. I had a hard time getting the theme song out of my head… "It's a pillow, it's a pet, it's a pillow pet!"
Pillow Pets in general have come a long way since they first got their start in 2003, now they come in blankets, slippers, backpacks, hats, and even fun books.
Recently the My Pillow Pets crew has been busy at work launching a new website! Not only do they now have fun games, they also have more My Pillow Pet Designs! I love the Purple Lady Bug, she is so pretty.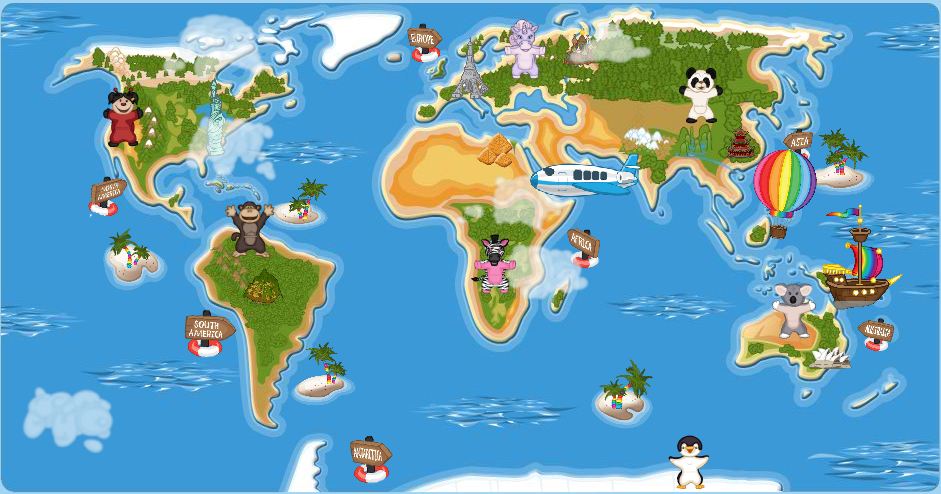 My Pillow Pets are soft and cozy, and don't tell anyone but this momma sleeps with one! One thing I love about the my pillow pets, is there is no small parts so no choking hazards. I also love all the different designs they have and the fact they sell them in stores. I think when Pillow Pets first hit the TV a lot of the reason it took a bit for them to become popular is the availability, in order to get one you had to order it on TV. I personally like being able to go in any of my local stores to purchase them. This also lets you feel how soft they are and to make sure they are something your children would love.
We chose the Magical Unicorn to review and again we were not disappointed, extremely soft. Gillian loved the colors; she said the belly was such a pretty pink.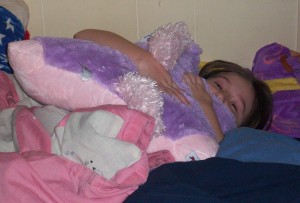 If she could have every pillow pet they have she would! She is in love as she would say she is collecting them.
New – Promo Code for Readers: Right now, all of these eight products are on sale 20% off – at $19.99. However, if you use the code BLOGGER you will get another 20% off! This would make your pillow pet be $14.99 that is $10 off the original price of $24.99. Hurry though the BLOGGER code expires on 4/10/11.
Connect with My Pillow Pets:
Website: http://mypillowpets.com/
Facebook: http://www.facebook.com/mypillowpets
Twitter: http://www.twitter.com/mypillowpets
One lucky reader is going to have a chance to win their pick out of the eight different designs below.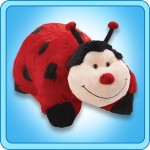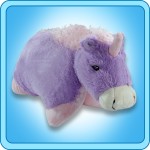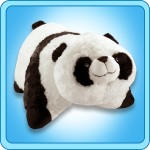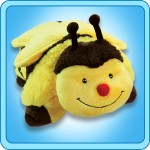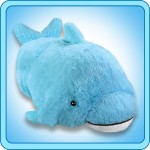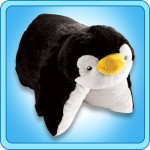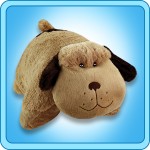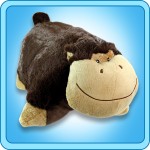 Mandatory: Head on over to the new my pillow pets website, have a look around and then come back here and let me know what your favorite thing is about the new site! Also be sure to let me know which one you would like if you are to win.
Want Extra?
Like My Pillow Pets on Facebook, make sure to leave your name so I can verify it. (2 extra)
Become a Google Follower. (2 extra)
Follow MyPillowPets on twitter. (2 extra)
Become a Subscriber. (2 extra)
Like The Neat Things in Life on Facebook, right hand side. (2 extra)
Become a network blog follower. (2 extra)
Follow me on Twitter. Right hand side. (2 extra)
Tweet the giveaway. This can be done daily. (1 extra daily)
RT @Jammie79 Enter to win an @mypillowpets http://www.theneatthingsinlife.com/?p=4844
Giveaway will end April 9th, @ 11:59pm CST. Giveaway is open to US  residents 18 an older. Once winner is drawn I will contact them via email and they  will have 48hrs, to contact me back with the proper information. If a winner fails to respond a new winner will be drawn. All my winners are drawn with… And the winner is… Plugin for wordpress.
Disclosure: I received the unicorn pillow pet for review purposes only, no other form of payment was received.