Do you sometimes have a hard time getting your kids to brush their teeth? Is bribing them with that special character toothbrush or toothpaste not working anymore. How about letting them create a toothbrush and toothpaste their way.
Arm & Hammer and Orajel have recently introduced My Way! What is My Way! you ask. My Way! is a new way to get our children excited about brushing. Each My Way! Toothbrush and toothpaste comes with some neat stickers. The stickers depend on whether you purchase the My Way! for boys or girls.
My Way! was designed in a way to get kids excited when it comes to brushing their teeth, it is also  shown that when kids use a spinbrush they brush 38% longer, than if they were to use a manual toothbrush.
I have to admit Gillian seems to brush her teeth a lot more, and when asked which tooth brush she likes better her manual one of her My Way! she has picked her My Way! hands down. When I asked her why she liked it better she stated because of the spinning of the toothbrush, and the fact she was able to design it her way.
She made sure when she designed them that she put her name on both!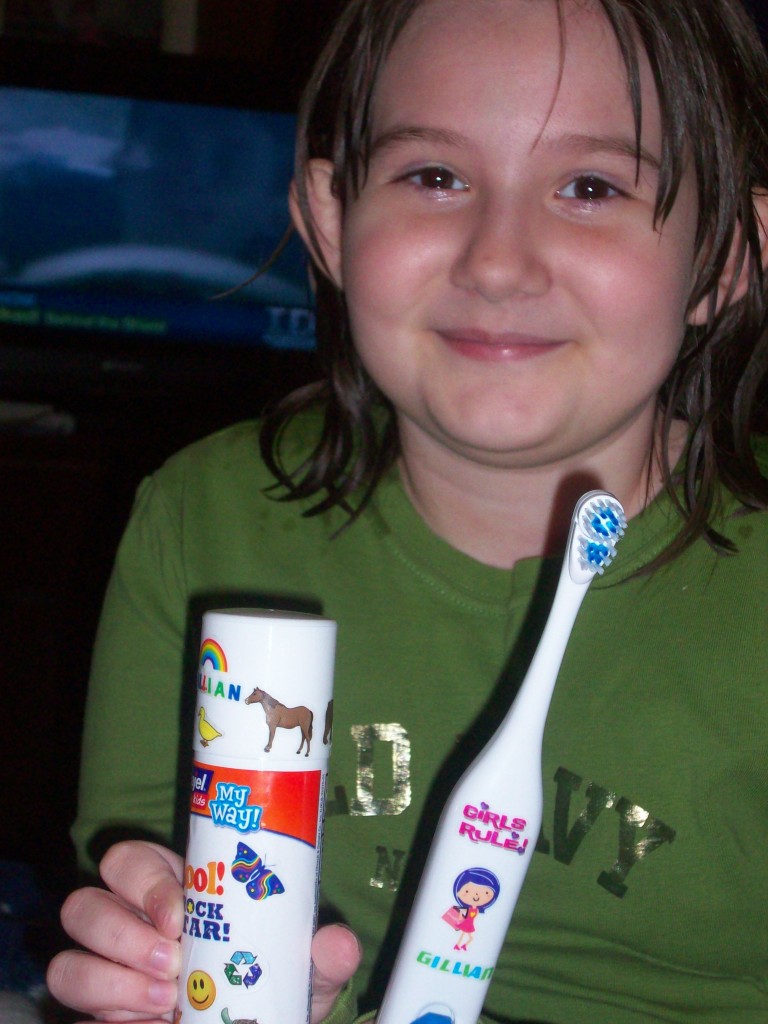 You can purchase MyWay! Toothbrush and toothpaste at most stores. Price on these products vary from store to store.
Disclosure: We received samples for review purposes only, no other form of payment was received. This is my honest opinion and others may vary.