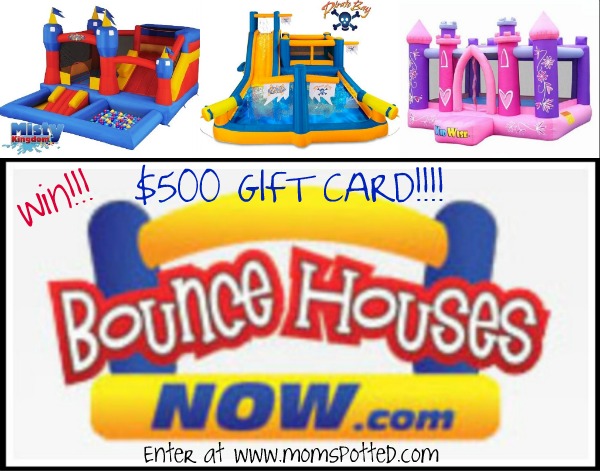 Living in the South it gets REALLY hot, I am not talking high 80's hot like it was when I lived in Michigan we are talking in the 100's. Right this minute as I type this it is 5:24pm and still 97 degrees. Talk about icky. With Gillian's birthday not far away I have been entering giveaways like crazy.
Jennifer from MomSpotted, has this AWESOME giveaway going on right now for $500 dollar gc to BounceHousesNow and I would so love to win it for Gillian. She would have so much fun! The giveaway ends on July 24th, and Jennifer has lots of ways to get extra entries.
There are 3 dailies! Post on facebook, post on twitter and vote for her daily for the Lovable Labels Contest, if you vote you get 2 extra, so you can get 4 extra comments a day!
Well? What are you waiting for get over to MomSpotted and get those entries in.