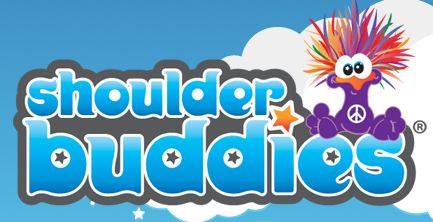 Have you heard of the shoulder buddies yet? I recently just discovered what they were, and I have to say this will be one of those big hits this Christmas. Shoulder Buddies were featured on ABC News, according to them Shoulder Buddies, were one of the best toys, at the  2011 toy fair in NY! I can believe that Gillian LOVES these things.
You may be thinking what the heck are shoulder buddies? The way that I would explain them, is bird met troll.
These are neat little collectible figures, that can be wore on clothes, backpacks, and pretty much any where that the magnet can come through on. They come in several different colors and themes.
How do they work?
Shoulder buddies come with a coin, say you want to put the shoulder buddy on your shoulder, place this magic coin under your shirt, and place the buddy on your shoulder.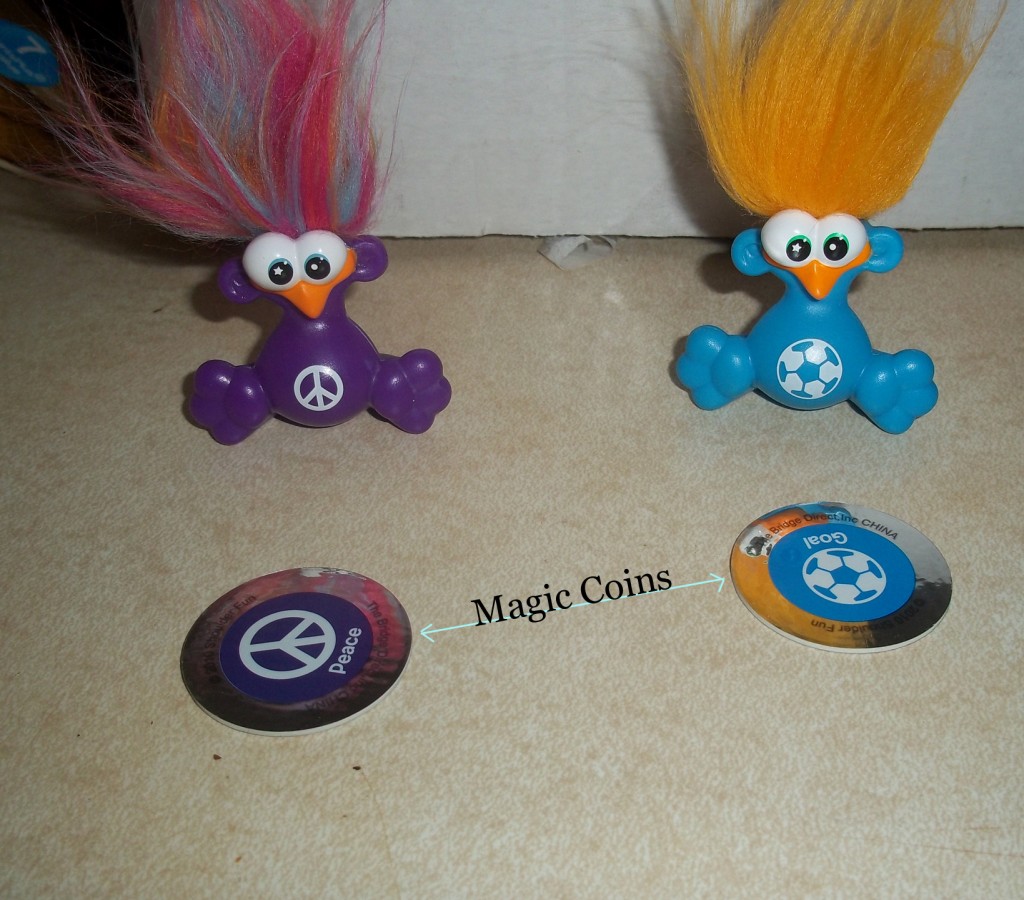 Gillian has always loved the smaller toys, when she was younger we purchased all those expensive toys, only to find out she cared nothing about them. Shoulder Buddies, are the type of toys children love, because they are portable, and trade-able, and don't forget so darn adorable!
I love these things, they are inexpensive, come in many different colors/designs, and I have a feeling they will be a huge hit with all kids, so these will be some awesome inexpensive birthday gifts, which is a plus.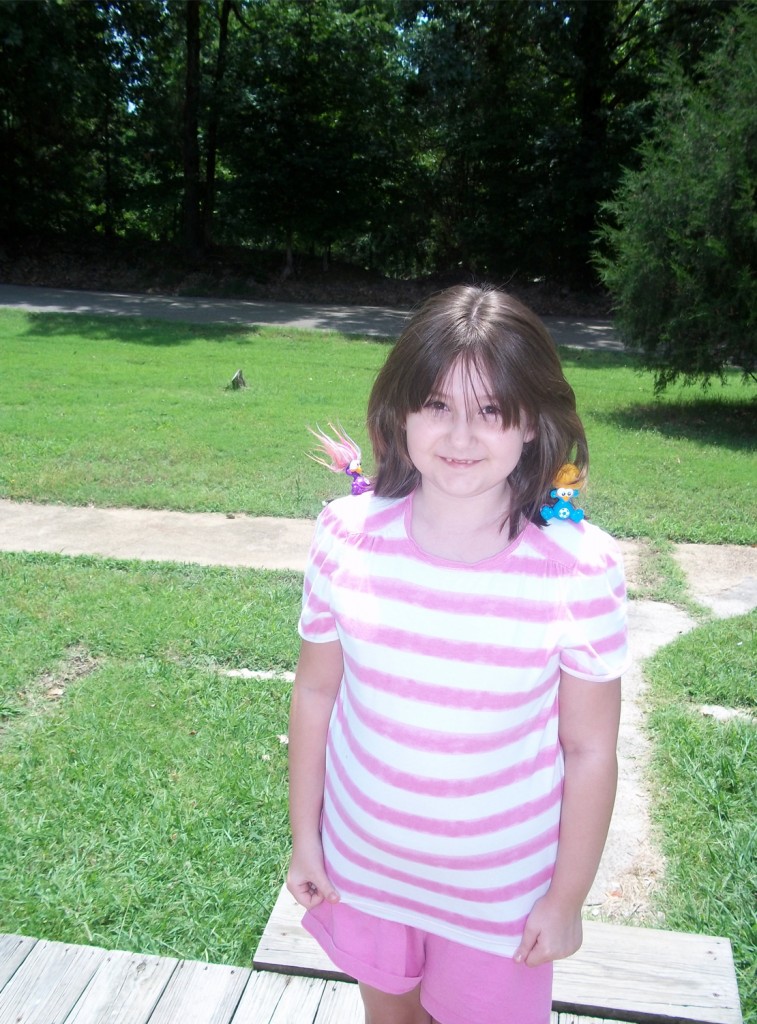 If she had more they would all be on her shoulder!
I did notice something on the ones we received, and after some play the paint on the eye of the soccer one is wearing off. Other than that I love them.
Purchase:
You can purchase Shoulder Buddies, at Toys R Us, selected Hallmark, Learning Express and
Paradies Shops stores. SRP $5.99
You can also purchase them on Amazon
Connect:
Website | Facebook | Twitter | Youtube
Win It:
One lucky reader is going to win 2 of these hot new toy right here on The Neat Things in Life! Yup, win them now, stash them for Christmas, and be the hero once they are all sold out of the stores.
Mandatory: You must do this before any others can be counted! Head on over to the Shoulder Buddies site look around then come back here and let me know something you learned or liked.
Want Extra?
Become a Google Follower. (2 extra)
Like Shoulder Buddies on Facebook (2 extra)
Follow Shoulder Buddies on Twitter (2 extra)
Subscribe to Shoulder Buddies Youtube (2 extra)
Become a Subscriber. (2 extra)
Like The Neat Things in Life on Facebook, right hand side. (2 extra)
Become a network blog follower. (1 extra)
Post this giveaway to any linky at let me know you did and where I can find it. (1 per linky)
Follow me on Twitter. Right hand side. (2 extra)
Comment on any non giveaway post. (1 per post, you can comment on as many posts as you want)
Tweet the giveaway. This can be done 3x daily. (at least an hour apart)
RT @Jammie79 Enter to win 2 Shoulder Buddies #giveaway http://www.theneatthingsinlife.com/?p=5759
Giveaway will end July 5th, @ 11:59pm CST. Giveaway is open to US  residents 18 an older. Once winner is drawn I will contact them via email and they  will have 48hrs, to contact me back with the proper information. If a winner fails to respond a new winner will be drawn. All my winners are drawn with… And the winner is… Plugin for wordpress.
Disclosure: I received no compensation for this post, we did receive product for review purposes only.