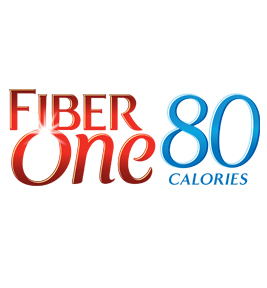 I am the type of person, when I want something sweet, I reach for a bowl of cereal instead of a candy bar. My bowls of cereal are usually pretty big bowls. So you can only imagine all the calories I am in-taking. I would probably be smarter reaching for that candy bar.
So, when I got the email telling me about a new cereal by fiber one only having 80 calories I was pretty excited! I thought to myself, now I can satisfy my sweet tooth with less calories!
Fiber one 80 calories, is light honey flavor that will satisfy those sweet tooth, while also giving you 40% of your daily fiber, and curbing your hunger so you can lose weight.
I really wasn't sure what to expect with this new cereal. I am use to eating cereals loaded with sweets. So when I took my first bite, and had a semi sweet taste on top of the grainy cereal taste I love, I was hooked. I would have never guess this cereal was 80 calories. Sure I like my cereal sweeter, but when you are trying to lose weight, you will love this cereal.
Thanks to MyBlogSpark, one lucky reader of The Neat Things in Life, is going to get their own little prize pack.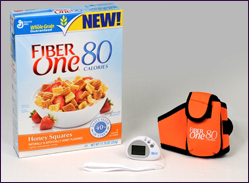 Are you excited now?
You can purchase the new Fiber one 80 Calorie cereal, in your cereal aisle at your favorite grocery store, you can head over to the fiber one website, and print a coupon off to make the deal even sweeter! Also, be sure to like them on facebook.
Giveaway will end on the 14th of August, this will give me enough time to get winners information and it sent to sponsor. Winner will only have 24 hours to respond. We are moving towards the end of the month, and I will be out internet service for a bit.
disclosure: I received the same prize pack via myblogspark, opinions are completely my own. Any information about the cereal was given to me via myblogspark, and fiber one.