With being a home schooling family, we can never have to many craft items. We love our crafts! Crafts are away we express ourselves with our creativity. Recently, we were sent some fun craft products to check out. I was not really expecting this package so when I got it, I was super excited.
The items we received were…
6 Pack of Washable Paints
80 Pack of Foam Cube Stamps
1500 Pony Beads
150 Pack Assorted Sizes of Wiggly Eyes
Button Magnets
Magnetic Sheets
Hemp Cords
30 Pack Paint Brushes
75 Count Jumbo Craft Sticks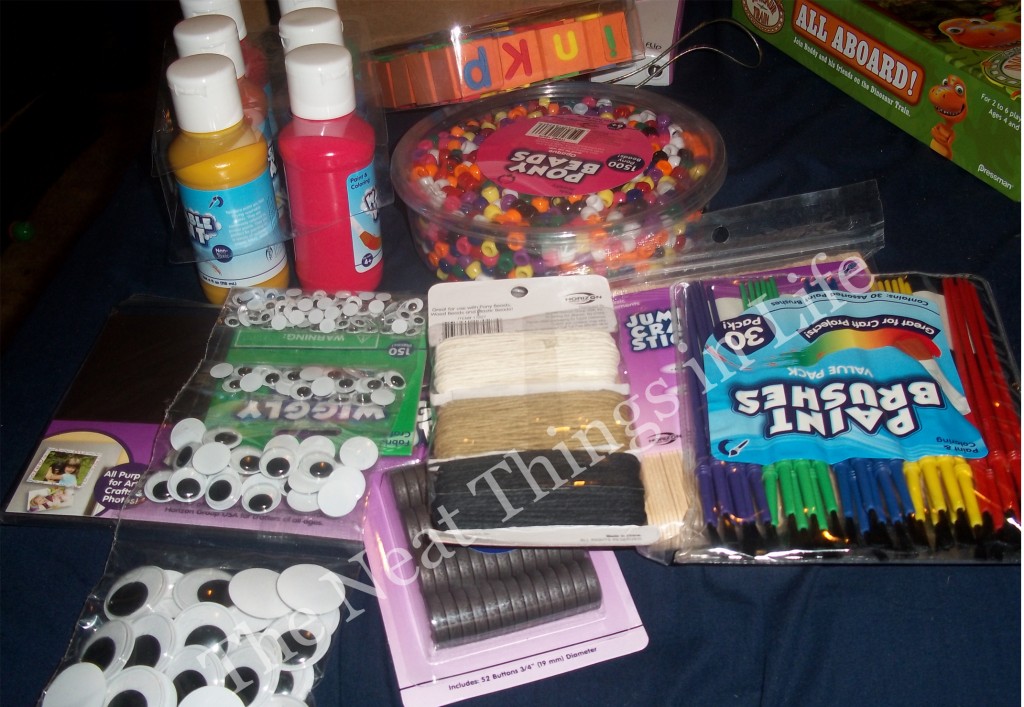 Do you know all the fun we can have with these items? When my nieces stay the night we love breaking out all our craft items, and having fun being creative. What better way to cure boredom then a big tote of arts and craft products! I think one of the most important things in a child's development at a young age is creativity.
One thing I love about craftprojectideas.com is all the how to's! They give you step by step directions, so whether you are looking for fun things to do during a sleep over, rainy days,  or even something different to do in the classroom, you will find several ideas on this site.
I like the seasonal section, with Halloween coming up we will be making some Haunted Houses!
We will be using this site through-out the 2011/2012 school year. Not sure if you have all the items needed to do a project, not a problem, they also list everything you need, and you can purchase the items at your local Wal-Mart!
Check out the kitty key-chain we made!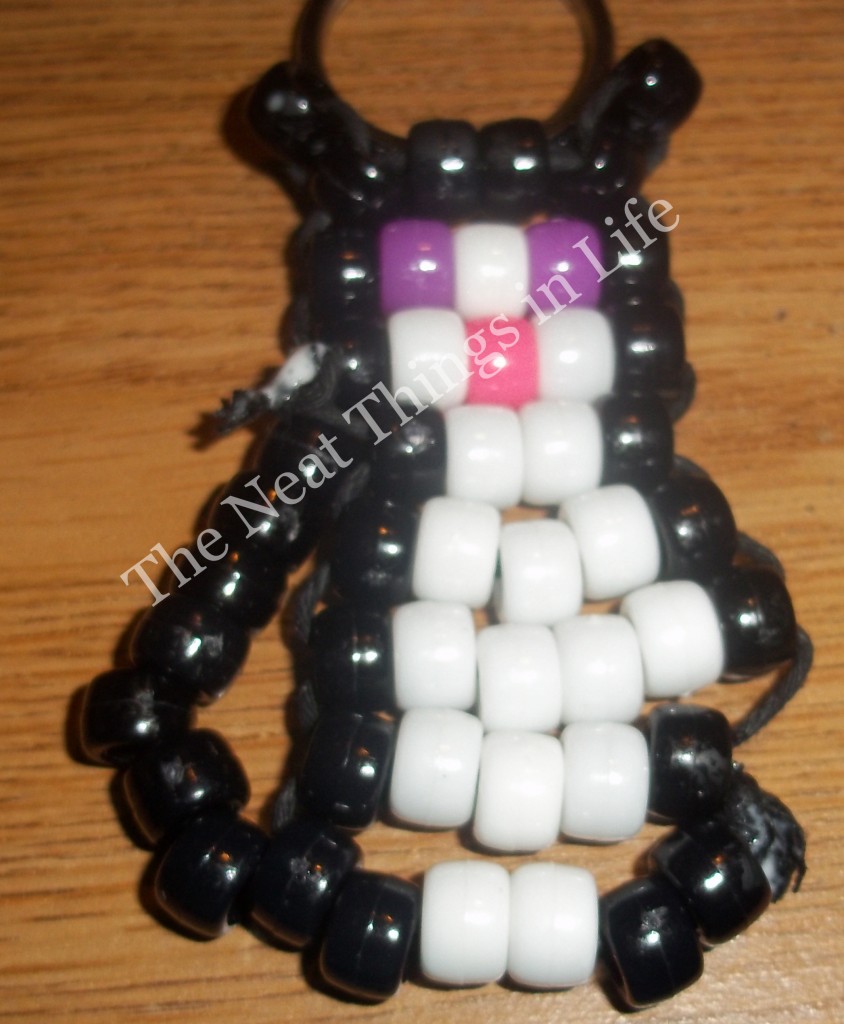 I made my eyes on my kitty purple, because we didn't have the green beads. This took me about 15 minutes to make, the directions were extremely easy to follow.
What sort of crafts do you do with your children? Do you join in, or do you stand on the sideline and offer your help?
I love joining in, I sit a long side my nieces and daughter and do things with them, I often hear, "hey you are suppose to be helping us" LOL
You can purchase these same items, at Wal-Mart in the craft section!
Connect With CraftProjectIdeas.com:
I received product free from craftprojectideas.com to conduct my review, however, I made the kitty, and all opinions are my own.