With the holiday's fast approaching, things will become hectic in everyone's homes. We will be trying to get the dinner plans set for Thanksgiving and Christmas, we will be getting those "Letter's" to Santa sent, and we will be making sure we have those cards sent out so our friends, and families can get them before Christmas.
Here are 10 Tips I use to help make my holiday season less stressful, maybe these will also help you!
#1. Have the kids get those Santa letter's wrote now! The sooner the better, because then you have a better idea of what they are wanting, and you can start searching those mark down racks. You would be surprised on all those items on the markdown aisle this time of year. Now is the time to Christmas shop! I like getting Gillian to write her letter to Santa around July. That gives me many months to be on the lookout for her items she is wanting Santa to bring.
#2. Make sure you have everyone's home mailing address that you are wanting to send out cards to, so you can get the cards ordered and sent. Start browsing Storkie Christmas cards to get a better idea on what card you want to send to who. The first year I sent out cards, I ended up sending a week before Christmas! Not this year they go out right after Thanksgiving. The sooner the better, right?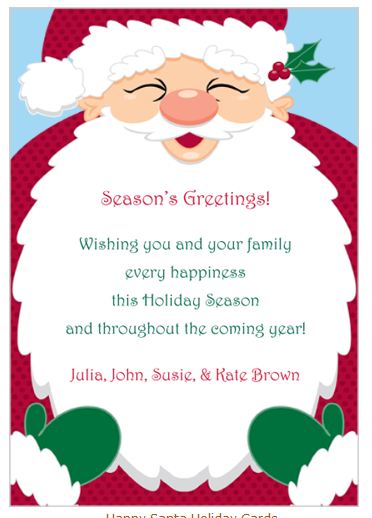 #3. Make the Holiday meal list, plan out what you will be having and figure out what you will be serving. When you have a better idea on what to serve, it will make purchasing everything a lot less stressful!
#4. Make the grocery list, and start purchasing items, keep an eye on the sales ads, last year I got a 22 pound Turkey for about $6 by doing this, plus spices and canned goods hold up well on the shelves.
#5. If you are going to bake goods to give as gifts, make sure you have everything needed.
#6. Take a hot bath and breath, just think by starting early, you are not running around stressing yourself more.
#7. Check to make sure you got those holiday cards ordered!
#8. Start planning fun events to keep the kids occupied. You want the kids to enjoy the day, not sit around bored.
#9. Check that to do list, make sure you have everything taken care of, or being worked on. By now it should be close to celebrate with family and friends.
#10. Sit back relax sip some wine, and get ready to start again for next year!
Remember the holiday's are not meant to be stressful, they are meant to bring family and friends closer together, if you go slow, and be simple you will have a lot less stress!
I wrote this blog post while participating in the Storkie holiday blogging program. I received compensation for my participation. All opinions are 100% mine.