Welcome to The Neat Things in Life's 2011 Holiday Gift Guide, within the coming weeks I will be adding great gifts, that would be perfect for those special toddlers in your life!
——————————————————————————————————————————————————

The GyroBowl makes a great gift for toddles. Now let them carry their snack around, and no need to worry about them ending up on the floor. When you purchase one GyroBowl for $14.99 plus s/h you get a second one free, just pay s/h. Some of the Gyrobowl features include, inner bowl rotates a full 360 degrees, BPS-Free plastic, top rack dish washer safe, other items can be used in the gryobowl. The Gyrobowl is recommended for ages 2 and up.
——————————————————————————————————————————————————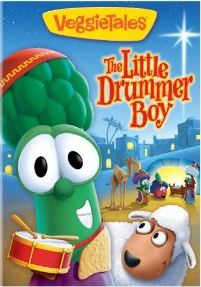 VeggieTales: The Little Drummer Boy would make a great gift for those special toddlers in your life, I am a big fan of the Veggietales for many reasons, not only are they cute, but there shows have a purpose. The not only teach our children, they are also fun to watch.
In this Veggie-version of a holiday classic, Junior Asparagus stars as The Little Drummer Boy, a lonely child who finds the true meaning of Christmas when he stumbles upon
the birth of the baby Jesus. A story of generosity, hope and love, this timeless tale will warm the hearts of children everywhere!
You can purchase Veggie Tales: Little Drummer Boy
on Amazon for $11.99
——————————————————————————————————————————————————