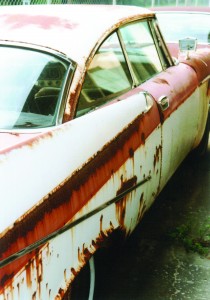 Many people accumulate unwanted items during their life. Whether it be a lawnmower that has seen it's last ride, a car that just isn't worth fixing or a slew of other items you may want rid of. But how to get rid of it all? You could invest in a trailer, a truck to pull it and a lot of time and get the job done but like many Americans with busy on the go lifestyles you can't find the time. Also with today's economy most people can't afford to pay for the equipment needed to dispose of these unwanted items.
As luck would have it, there is a wonderful company that offers Fort Worth Junk Removal service as well as to all surrounding areas. When I was growing up my dad worked on cars a lot in his spare time. Especially old Chevy Luv trucks. I remember one trip we took we had to drive 45 minutes away to dispose of old engine and body parts that were of no use/no good to him.
If we had a service for junk removal back then it would have been a lot easier and less time consuming. This service allows you to just point to what you want removed and they remove it! Upfront pricing is also given before the junk is removed. That means no guess work involved!
If you need to clean up your junk give 1-800-got-junk a call.