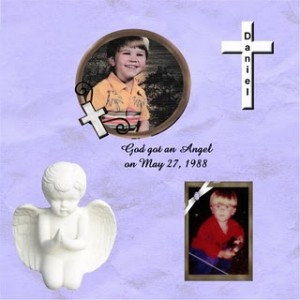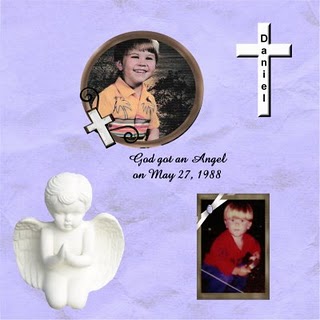 A few weeks ago I went to my brother's resting place. It has been over 8 years since I had been there. This due to being out of state. When I lived in Michigan I went to his burial place often. I would sit and talk to him, although it has been 24 years it still hurts like it was yesterday.
When I arrived to his grave site, I was so sad. It was as though my baby brother had been forgotten. I new I had to do something about it, I had to find away to get my brother something to mark he was there. Yes, I know deep down my baby brother is where ever I am looking down upon me and protecting my daughter. However, I still felt sadden that he didn't have something showing he was there.
I came home and I started doing some research, I wanted to see what it would cost for me to get something out there, I am broke as broke gets, but my brother NEEDED something, and I felt I had to do this for him. Growing up was tough and to lose my brother at the age of 4 was extremely hard. To be honest, I don't think I ever got over his death, and I am 32 now.
I found a place called Granite State Grave Markers, I looked at some of their work, and seen the prices were extremely affordable. I went and started to check out their designer they have on their site and came up with this…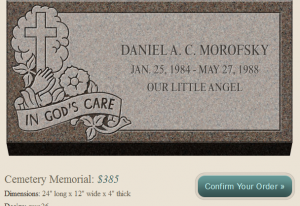 I was lucky enough to get this exact memorial marker for review, and I have to say I was extremely happy and impressed! I was personally expecting something a lot smaller. When it arrived and we seen what it was I new I had to get it to his grave right away. So this morning my husband and I took it out to mark where my brother lays here on this earth.
Here is what it looked like before I was able to place the memorial marker on his grave…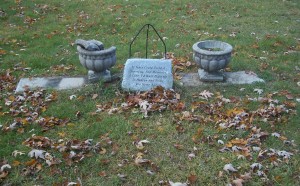 He once had a metal marker, however, the grounds keeper ran over it with the mower, and they never replaced it. Now are you ready for the after?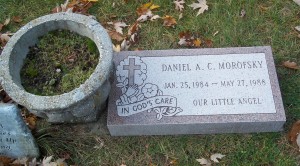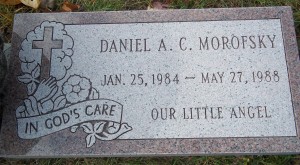 Not only did Granite State Grave Markers do an amazing job the whole process took less than two weeks. If you are in need of a memorial marker for a loved ones memorial I highly recommend Granite State Grave Markers. Memorials for pets are $199, Veteran and Cemetery memorials are only $385 and that INCLUDES shipping and taxes.  My brother's resting place is now marked and come this summer I will be going out and planting flowers.
Connect With Granite State Grave Markers:
Disclaimer: I received a memorial marker in exchange for an honest review. As you can see from the above pictures Granite State Grave Markers did an amazing job, and I would highly recommend them to those looking for a nice and reasonable priced marker.