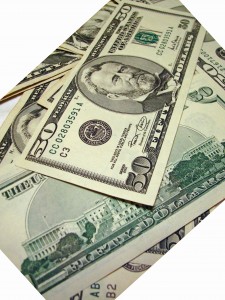 Why does it always seem like people tend to get greedier during the holidays. Growing up I was raised the holidays are about family. Now that I am older, I try to instill that into my daughter. Recently, I became a bit saddened by one blogger talking about how wrong it was for people to want to go above and beyond for their children during the holidays.
This person expressed how parent's shouldn't put things in layaway they cannot afford, and to a point I agree. However, many parents cannot afford much of anything for their children so they use Christmas as an excuse to spoil their babies. Is there anything at all wrong with that? I personally do not think so, I am guilty when it comes to over spending during the holidays, but I do it all for my daughter.
Shortly after I read the post about the Secret Santa's, another blogger posted about a giveaway hop… This hop is called the Christmas Letdown Hop… Are you fricken serious!
Coming from adults expressing their own letdowns during the holiday, what about all those children in foster care, or the children who's parents have lost their lives fighting in the war to protect each and everyone of you complaining about what you got. I am sure I passed a child today at the store that got letdown by Santa, because mom and dad both lost their jobs, and they are trying their best to keep food on the table.
What about the homeless person you passed on the street this morning, I bet he got a huge letdown when he/she didn't have a warm bed to sleep in.
I honestly, don't see how any adult can get "letdown" during the holiday season. It isn't about YOU, it is about being with family, it is about the smile on your child's face, it isn't about what YOU got or what YOU didn't get. Be thankful you got to wake up this morning, be thankful for the air you breathe, be thankful and appreciative what you did get. Chances are you probably received more than that little boy, that lost his parents in the uncalled for war. You probably got more than that child who's mom decided she didn't want to be a mom.
Here is some advise from my 10 year old daughter…
the greatest gift you can ever get is life and on christmas its not about the gifts its about being with family thats all that i need for christmas is family :)
Yes, that came from a 10 year old, hug your family and let them know how much you love them because tomorrow you may not have them, and all you were worried about was the "letdown" you got on Christmas.