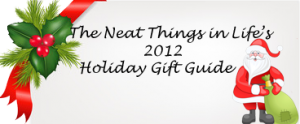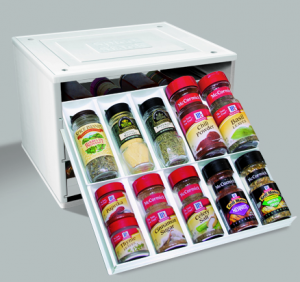 The YouCopia Chef's Edition SpiceStack makes a great gift for her this holiday season. With its ability to hold up to 30 full size spices and 60 small spices, it is sure to make the one receiving it mighty happy. Its compact shape and size will allow it to be placed in a cabinet where you will have the spices you need literally at your fingertips. You can purchase the Chef's Edition SpiceStack by YouCopia on their website for $39.95.
Be sure to check out my review on the Chef's Edition SpiceStack.
———————————————————————————————————————————–
The Not Just Any Old Day line would make a great gift for her this holiday season. Women love jewelery and what better way to show her you love her with a piece that has that special date on it. Whether the date be the birth of a child, or the day she said I do.What better way to mark that special day then with a calendar key that she can wear around her neck. Not Just Any Old Day products range in price and would make a great addition under that tree this holiday season. Check out my review here.
———————————————————————————————————————————–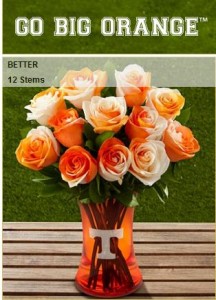 Roses always make a great gift no matter what the occasion. This holiday get her beautiful roses with her favorite College Football team colors. If you order through this LINK you can get them for as little as $34.99.  Which is a great deal for putting a smile on that special someones face.
You can also try to win some by going HERE.
Go VOLS!
———————————————————————————————————————————–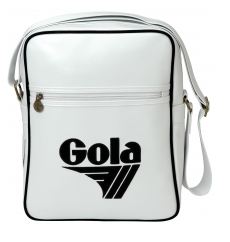 Gola Handbags make great gifts for that special lady in your life, their stylish bags can be used for many things from handling her crafting products, to a purse, and even a diaper bag. Gola handbags come in several designs and colors with prices ranging from $30 to $50. With their retro 70's look these are sure to make that perfect gift this holiday season. These bags would also make great gifts for those high school girls as book bags.
———————————————————————————————————————————–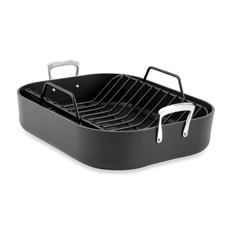 The All-Clad® Hard Anodized Solid Aluminum 16″ x 13″ Roaster with Rack would make a great gift this holiday season for those women who love to cook. With it's nonstick cooking surface and it's even heating for the perfect dish every time. If you are looking for a roasting pan that will bring professional results, this is the pan for you. Great for those large cuts of meat, yet easy to clean up. The All-Clad® Hard Anodized Solid Aluminum 16″ x 13″ Roaster with Rack can be purchased at Bed, Bath & Beyond for $149.99
———————————————————————————————————————————–

Do you know someone who is addicted to facebook? Or even someone who is semi borderline? Get them The Facebook Diet
book this holiday season. With its raw humor you will find it to be just the perfect gift to let those who allow facebook to consume their lives an inside look that they need to detox, to step away from the computer and back into reality. With many marriages and families being broken due to the facebook addictions this is the perfect gift for that facebook junkie. Pre-order today and have it when it releases in January!
———————————————————————————————————————————–

Active Accessories make great gifts for those fitness and/or busy moms in your life. With their on the go pouch that is small enough to manage, but big enough to carry all the important things, this clutch makes for a great accessory for those hitting the track for a quick run! Don't forget their on-the-go hairbands, these are small enough to fit in the clutch so one can go from work to working out. These are must haves this holiday season.