One of the things I dislike about having a blog, is the rude comments. Those comments where people find the need to bash others, and/or my grammar. Well, today I was going through the comments to delete the spam ones and I came across this one…

When I get comments like these, I like to see who owns the IP, and the location of the one leaving the comment. It's always nice to know if it's one of my many haters leaving the rude comments. I have to say this time I was pretty disgusted with where the IP traced back to.
I am sure y'all are all wondering where it came from, well… It came from a competitor of the post they were trying to comment on. Yes, a different eyeglass company! Don't believe me?
Look at the traceroute…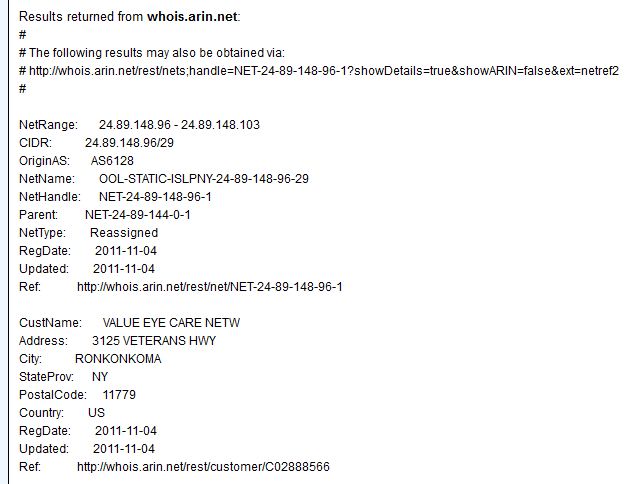 After I discovered this information, I went ahead and Googled value eyecare network…
What was my discovery from all the searching? I discovered the IP of the person who left the comment, is from 39dollarglasses.com. Great way to handle business, right? Let's go find posts that are about other companies and leave rude, trashy comments. I mean that sure will not make OUR business look trashy at all.
So this is to those companies out there, that find the need to go comment on posts belonging to the competitor companies. Leaving rude comments about other businesses only make you look like a fool, and those at 39dollareyeglasses.com I am going to give you some free advise. Something my mom taught me growing up… You will get farther in life if you worry about your own self. Meaning worry more about your company, rather than competitors you might get farther.