We 're pretty big into squinkies around here. My daughter likes to say she "collects" them. So when I was introduced to zinkies, I had to check them out. One thing that is neat about zinkies, is they're smaller then squinkies. Is that even possible? Oh, yes it is, when they came in the mail I think I was just a bit excited to check them out myself. I was some what attempted to keep these for myself. However, I decided the girls would have a lot of fun playing with them, so I gave in and passed them out.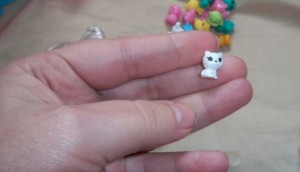 Look at how tiny the zinkie is compared to my finger! They're absolutely adorable, and they were a big hit with the kids as well.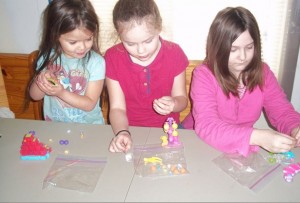 The girls were so amazed on how they could use the tweezers that came with the zinkies and the small magnify glass to make them look bigger.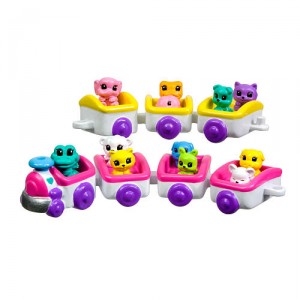 A bit more about zinkies, they are half the size as squinkies, but are still squishy and squashy. Just like squinkies, the zinkies also come in a 12 bubble pack. Each pack also contains tiny play pieces, which can be used for playing of displaying your zinkies.
So what all is included in a Zinkies bubble pack?
Bubble Packs include 12 Zinkies, 1 toy display, squeezers and magnifying glass. Make sure you collect them all!
Zinkies are small and can easily be choked on by small children, or family pets. Zinkies can be purchased at Toys-R-Us for $12.99. I cannot wait until they start coming out with more designs like the Disney ones they have for the Squinkies. I can only imagine Cars 2 in zinkie format.
If your kids like squinkies, chances are they will also like zinkies.
Make sure you follow Squinkies on Facebook, and check out the squinkie store for other squinkie items that you cannot find in the stores.
We received product for review purposes only. No other form of payment was received.