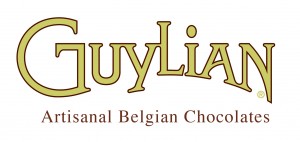 One of my biggest weaknesses is chocolate. I love chocolate, and with trying to lose weight my love for chocolate often gets in my way. However, I have learned if I eat small amounts of my favorites, I will be fine. When I try to cut chocolate out of my life, I tend to sneak and over do it. So yes, while trying to lose weight I do keep some chocolate on hand.
Recently, I was sent some yummy Artisanal Belgian Chocolates to try, and wow is all I have to say! These chocolate truffles are like no other, they are crafted with a blend of white, milk, and dark Belgian chocolate. The designs are simply amazing! I have never had a piece of chocolate so pretty and taste so good. My husband even liked these truffles.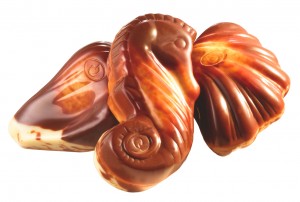 One thing I do like about the Belgian chocolates, is a small box comes with 2 inside, which is 130 calories. Not bad for a quick chocolate fix. The small boxes will give me the sweets I need without going over board on the calories. If you are a chocolate lover, these chocolates are a must try. They melt in your mouth, I gave my sister and her boyfriend some to try, and they to loved them!
The Guylian Belgian Chocolates would make a great gift for Mother's Day, or as a just because I love you gift. Pair it with a romantic card, and you are all set.
I have great news, one lucky reader of The Neat Things in Life, is going to have a chance to see just what I am talking about! However, if you do not win you can still see what I am talking about, if you goto where to buy on their website, you can see the location in your area that sells the Guylian Belgian Chocolates.
One lucky reader will win all that is listed below:
One – 22 piece box of Guylian Artisanal Belgian Original Chocolate Truffles
Two – 6 piece Original Chocolate Truffle Box
Four – 2 piece Original Chocolate Truffle Box
You ready to have a shot at these delicious chocolates?
Mandatory: Head on over to Guylian Belgian Chocolates website, and tell me something you learned. (This must be done in order for your entry to count, do not state the same thing as the commenter above you.)
Want Extra?
Like Guylian Belgian Chocolates on Facebook
Sign up for the Guylian Belgian Chocolates newsletter.
Follow Guylian Belgian Chocolates on Twitter.
Like The Neat Things in Life on Facebook
Subscribe via email.
Follow me on twitter.
Daily Entries
Stumble, Like, Tweet, Google + the post.
Make sure to leave a comment for each you do.

Example tweet: Enter to win some yummy @Guylian_Chocs http://www.theneatthingsinlife.com/?p=9541 @Jammie79 #giveaways
Giveaway will end on 4/28/2012 @ 11:59pm CST, winner will be drawn via and the winner is plugin. Contest open to US residents in the lower 48 states only. I received samples for review purposes only, no other form of compensation was received.