We have now had Bones for about 5 weeks, and when we got him he quickly became a part of our family. We all have agreed if anything happened to him we would be extremely upset. I don't know how many times I read on craigslist about families pets running off. Only for them to end up in the shelter, and later killed.
So when I heard about a product that I could place on my dog, and when one scanned it with a smartphone they could find out where he lived. I knew I had to check this out. If Bones was to get out, I would want there to be away for someone to notify me, so he wouldn't end up at the pound. Most dogs here, that have pitbull in them and end up in the animal shelter, they end up being euthanized.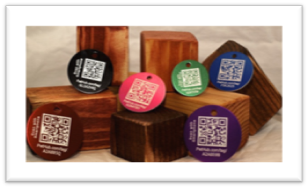 The Pethub ID ranges in prices depending on which one you like, basic ones go for about $6.95 each. Pethub also has different protection services. The Silver package is $39.00 with this package you will get email alerts when the tag is scanned, as well as a map of the location the tag was last scanned at, if the one scanning your tag allows the location to be known.Another great feature is the 24/7 hotline. I do have to admit, I love the privacy the site gives. My personal information is not given out, but the hotline will connect me with the person calling who has my pet. I also like being able to store his records on the site!
For $10 more you can add EmergencyFirst Medical Insurance, this is to help if your pet gets injured while they're lost. I have to admit, I love the pethub and service, it does give me a bit more piece of mind when the dog is outside. I know he is going to be a bigger dog, and we will do everything we can to make sure he is secured, however, he is an animal and they tend to be smarter then we give them credit for. So if he was to ever run off, I know if someone was to call the pethub hotline, or scan his tag we would be once again reunited.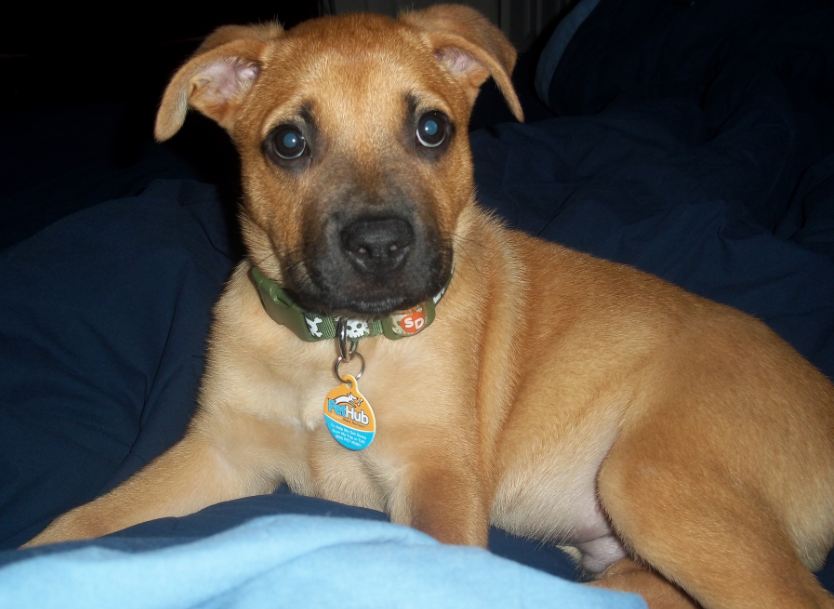 Bones and I give the Pethub two paws up!
Although I received the pethub and silver subscription free of charge for review purposes, this is my honest opinion. I would not recommend product I personally didn't like. Your opinion may vary on this product and service.