A big thanks to Disney Baby for sponsoring this post and the Disney Baby "Little Character" Contest.
If you're a parent then I am sure you have had many magical moments with your children. Just being a parent in general is magical. From our child's first cry, to the way they sleep at night, and often times even the tantrums they may have. Children bring out the Magic in Magical.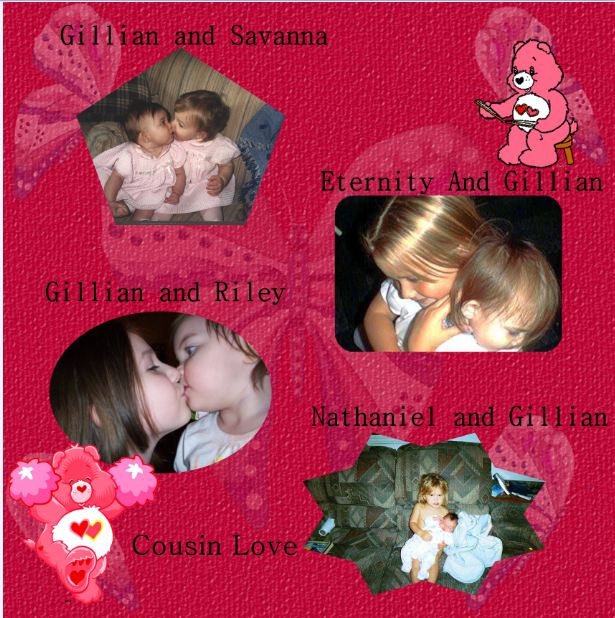 As you can see in our family the babies loved giving kisses, and hugs. Children are so precious! As our children grow older they become their own person so those magical moments will change. The new magical moments will be of them doing things that YOU as the parent taught them as they were growing up. Such as showing respect, and being kind.
Do you have any Magical Moments? Enter the Disney Baby "Little Character" Contest for a chance to win great prizes!
Contest Information:
Contest will run from May 15th through June 18th. Disney Baby will be selecting one winner a week, for a total of 5 finalists. All 5 of the finalist will win a deluxe Disney Baby prize package, which will include products like Huggies diapers! The 5 finalist will also be eligible to win the grand prize.
Don't worry though even if you are not one of the top 5 finalists, there will also be a fan winner. So make sure you get all your family voting! A Caribbean vacation is up for grabs for the fan favorite, talk about magical moments you can get there!
More information about the contest can be found on the Disney Baby site.
America will start voting for one of the top 5 finalist on June 28th, the grand prize winner will receive a $10,000 scholarship! There will also be prizes for the voters, so get voting!
Some of the prizes include…
Grand prize: $10,000 scholarship
Crawl on role on ABC Family's new comedy, "Baby Daddy"
Trip to LA plus $500 shopping spree
1 year supply of Huggies® diapers
Baby's Photo in a National Magazine
You can check out the other prizes here:  http://www.disneybaby.com/little-character-contest-prizes/