Back in November of 2011 we discovered Geocaching. We had so much fun using our geomate.jr to run around the different towns in Michigan finding hidden treasure. Although, the geomate.jr shows us the location, size, difficulty, and terrain information it doesn't show you the information about the geocache, and or the logs of those that have found it. So you either go out clueless like we often did, or you write the information down on paper and hope you have it all  wrote down properly!
We often went out on wild goose hunts. So after we learned more about geocaching we went on a hunt for an awesome geocaching GPS unit that would make it easier for us with the clues and such. Needless to say those GPS devices are way more than we could afford!
My sister got an app on her iphone and it made things so much easier. However, without having a smartphone it didn't do me no good when my family went out on our own.
One of the first apps I searched for when I received my HTC Droid INCREDIBLE for review, was a geocaching app. I knew I had to check out geocaching on my new toy! I found an app that was free for 30 days so I downloaded it and let my family know we were going to go check it out.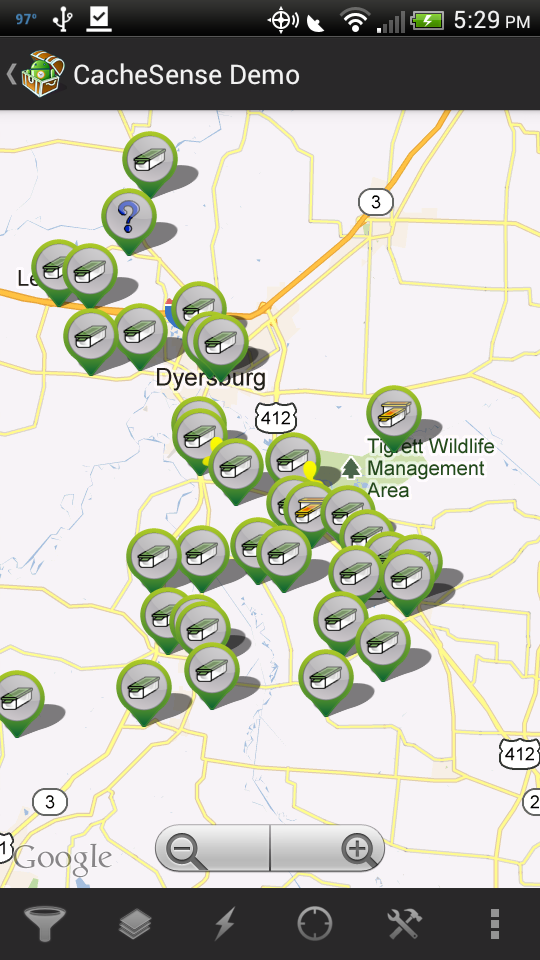 We found the one we wanted to search out and off we went!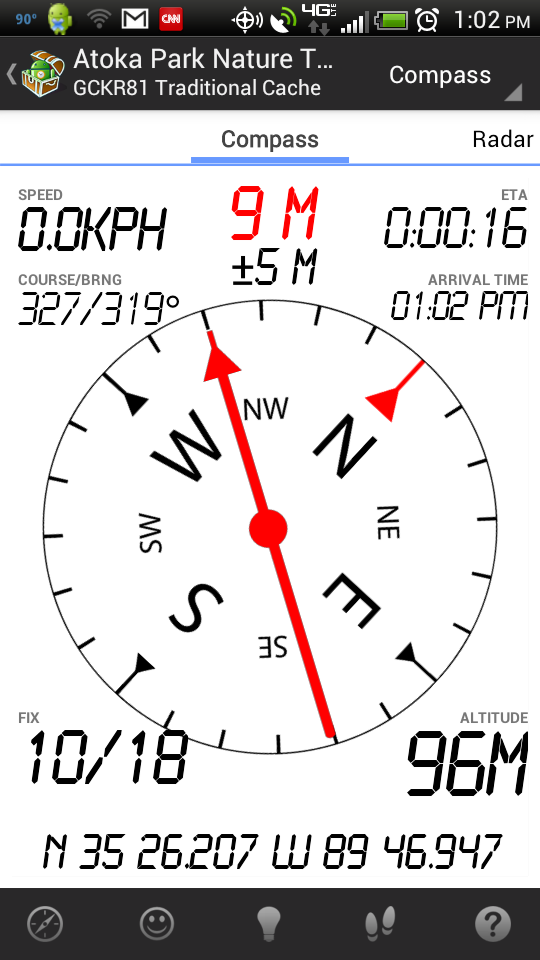 BINGO geocache found!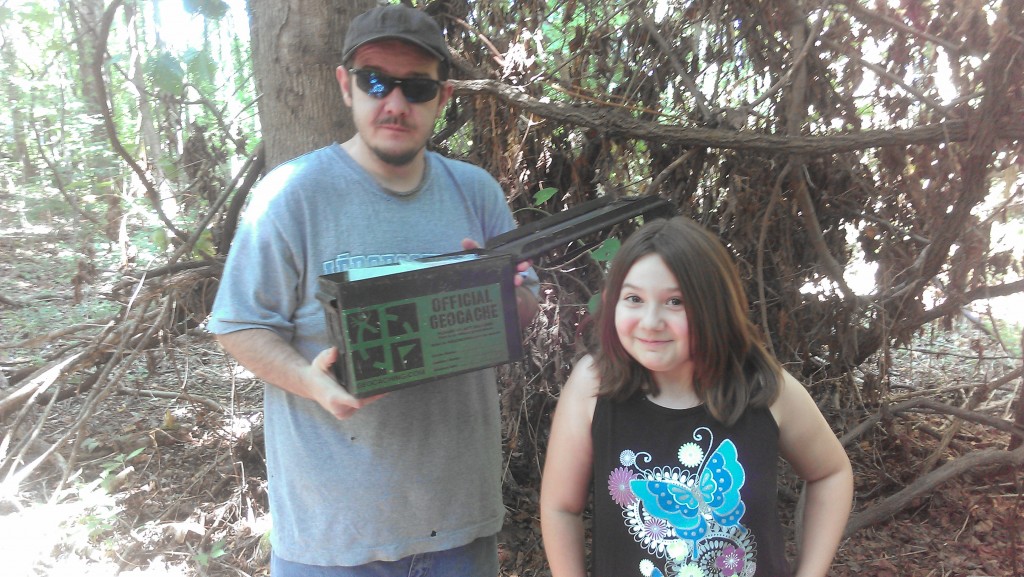 Once my 30 day trail is up on the CacheSense app I will be making the purchase for it, this is such an awesome app, and I know it will help us continue to enjoy our hobby of geocaching. One of the things I love best is the ability to actually see the description as well as the log files. This lets us know when it was found last.
Having up to date technology is not only making my job as a mom easier, it is also making family fun time, actually fun! I get to help search for the caches instead of carrying the paper with all the details, and crossing out what we found and when we found it. I can also log the find before we even leave the location.
If you haven't discovered geocaching yet, I do recommend it. Geocaching is a great way to get your family active and together as a family. If you have a smartphone you can also find great apps for geocaching. There are great paid ones as well as great free ones. With being a Verizon Wireless Ambassador, you are going to be hearing a lot more from me about being a new techie mom, and the apps that I have found to make my life a lot easier. You will also be learning of some great deals. Be sure to follow me on twitter, where I will be doing a lot of tweeting.
Great Deals:
Want to check out the power behind the HTC Droid INCREDIBLE? Well Verizon wants to hook you up! Text "VZWA" to 22699 to receive up to $50 off any 4G LTE Android Smartphone or Jetpack. Please note standard text rates apply.
Also don't forget that Verizon is giving away an HTC Droid INCREDIBLE details below.
Verizon Wireless is giving away one HTC Droid INCREDIBLE per day! Until September 2nd, want to win? Click http://t.co/m1f07H1u for details.
Disclosure: I am participating in the Verizon Wireless Ambassadors program and have been provided with a wireless device and three months of service in exchange for my honest opinions about the product.