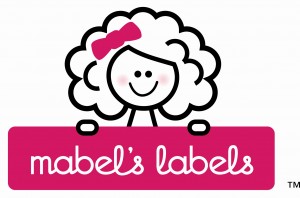 Soon school will be back in session for all of our kids here in the United States. This means time to label all that back to school gear. If you're a parent with a child that goes to public schools, you may have experienced some other child claiming an item that belonged to your child. With school items being pricey, we need to make sure our children's property remains their property.
Thankfully, we have companies that make labeling our children's items simple, such as Mabel's labels. Recently, I had the opportunity to check out some products from Mabel's Labels, and I was very pleased. We were able to check out their write away labels, as well as their sassy teen labels. With being home schoolers I wanted to get something that would allow Gillian to personalize her notebooks that she uses for her school work.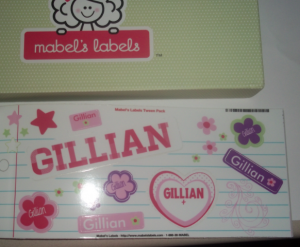 I thought the sassy teen labels were super cute, and Gillian loved them as well. The write away labels were my favorite. I love that I can write on them and that they're self-laminating. With this protection, you can put the labels on pretty much anything. One great thing about the write away labels is they're safe in the microwave and dishwasher! One can use these labels no matter where they go. They're great for labeling items in the office, at home and even at school.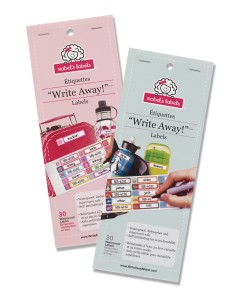 The Write Away labels are currently available in Walmart's across Canada and the Mabel's labels website. They're currently working to get them in the US Walmart's as well. I think this would be a great addition to the school or craft section of the store.
Mabel's labels have so many other great products, which will make sending the kids back to school a little easier. With these labels, you will no longer have to worry about another child taking your child's items.
I received product for review purposes only, no other form of payment was received.