Eating healthy can be pretty tricky. Companies have found away to get our money and keep us from losing weight! How so you ask? Simple, they use artificial sweeteners and flavorings. Although, there is no solid proof artificial sweeteners cause health issues, many will swear to it that these sweeteners not only cause weight gain, but also can cause cancer. At one time I drank nothing but diet soda, until I noticed the weight wasn't going no where and I seemed to be more hungry.
Many foods labeled as healthy or diet foods have these sweeteners in them. I personally feel one cannot call a product healthy or diet when it does have artificial compounds in them. This is misleading to the consumers.
When I discovered NatureBox I knew I had to try their snacks. When it comes to all natural NatureBox is the real deal.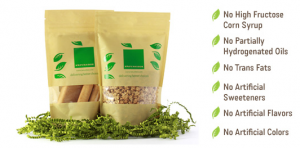 For as little as $19.95 a month you can get one of their healthy snack boxes delivered right to your door! Trust me you won't regret it. We received their June NatureBox for review and yummy doesn't even come close to describing it.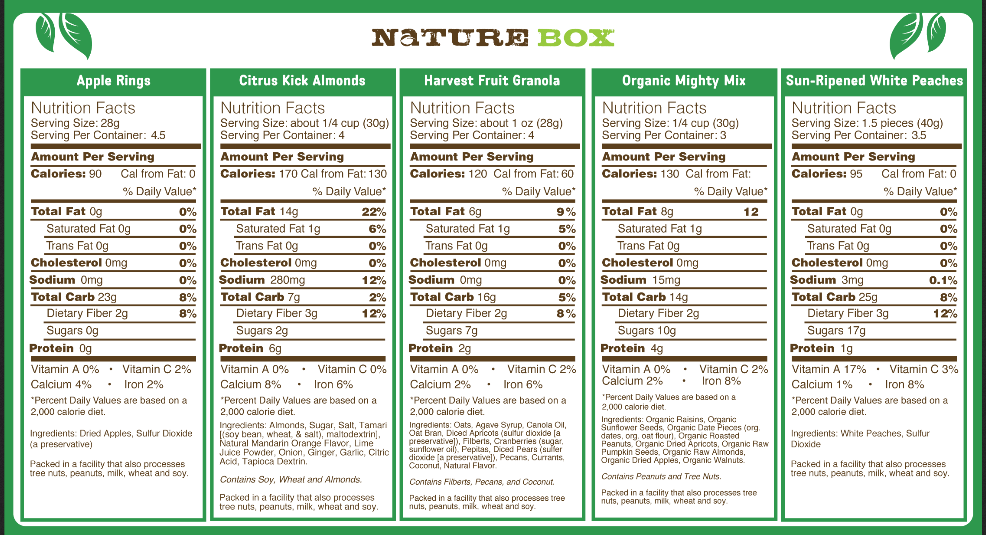 My personal favorite from this box was the white peaches and the citrus kick almonds! I would love to have a supply of those almonds on hand at all times. I have found a new love for almonds, not only are they yummy, they're also good for you when you eat them in moderation.
Many companies that sell healthy foods probably never had a weight problem, so how can they create and sell a product meant for those trying to get healthy! NatureBox on the other hand is sort of like a been there done that. The co-founder grew up over weight so the company has a pretty good understanding for needing to produce an actual healthy snack. We cannot be having snacks with all those artificial chemicals.
NatureBox wants to see all of us that are over-weight to succeed in our weight loss journeys, they also have a blog dedicated to giving not only great recipes but also some great tips. Remember what I said knowledge is power. The more we know about health and fitness the more likely we will be to succeed at reaching our goal weight!
I have dropped 36.6 pounds since about February by changing what I eat and living a healthy lifestyle, I have 92 more pounds until I reach my first goal weight. If I can do it anyone can do it!
Want to check out NatureBox for yourself? Well you're in luck, NatureBox has agreed to send one lucky reader of The Neat Things in Life a NatureBox of their own to try. Please keep in mind your box will be different then the one I received, but I bet it will be just as good!
Giveaway is open to US residents only.