I was never a picky eater growing up. Well I don't think so anyways, my mom might say different. My daughter she is picky to a certain point, but not to over board. My niece on the other hand she is picky! She will not eat crust on her sandwiches, she will only drink certain things, and she won't try new things. Recently, we were able to check out a product called funbites. I new this would help get my niece to eat what I make when she is here. I would love to try this on pancakes!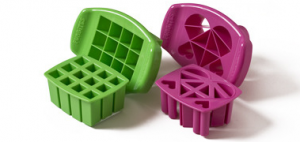 Funbites is a neat little product that allows a parent to be creative with their child's food so they actually give it a try. Whether you want to turn cheese into perfect squares, or cute little hearts funbites can get the job done. I used it on a bologna sandwich, and it didn't come out so well the first time around. I would recommend using a cutting board instead of a plate. The problem I ran into was the cutter part didn't want to go through the full sandwich. I think if I had a cutting board, it would have gone through no problem.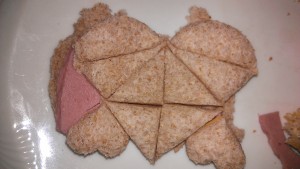 See not the best of a first timer, but I am sure I will get better, I think the creators of funbites was on to something when they thought of this product. I can think of a ton more uses of the funbites, besides food. With being homeschoolers I want to check them out with some craft projects, I bet we could make some neat jewelry, or even some cute Christmas tree ornaments.
With school in full swing get creative with funbites! One lucky reader of The Neat Things in Life is going to have a chance to win their own funbites to get creative with their children's lunch this school season.
Giveaway is open to US residents age 18 and older.
I received product for review purposes only no other form of payment was received.