With changing my lifestyle around, I have learned of many great products that can make this weight loss a success. I have always been a struggler, and to this day I am still struggling. I know with hard work will be great changes; however, life keeps throwing me a curve ball. It seems whenever I start doing awesome something happens, and I have a break down.
Recently, I was introduced to a drink that would help me in reaching my goals. The Chia/Vie is a mix between ground chia and fruit. If you have ever taken and used chia seeds to make a smoothie, you know they have a slimy constancy. Not the best when using these smoothies as a meal replacement. With Chia seeds being super good for you, you do want these in your diet.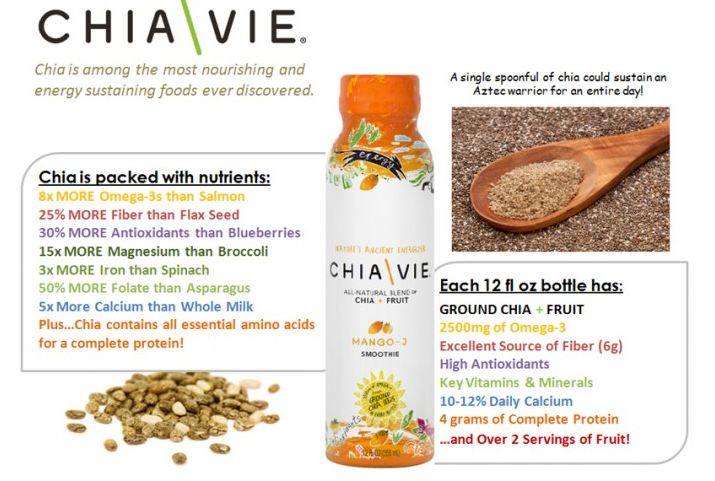 One thing I liked about the drink is all the nutrients that are packed into the small drink, I was able to try the Banapple-Berry Smoothie. It wasn't what I was expecting, but I thought it was refreshing. The Chia/Vie smoothies come in three different flavors Acerola-Pina, Banapple-Berry, and Mango-J. They're loaded with nutrients and can be used as a meal replacement drink, workout aide, nutrition supplement, energizing snack, or even a treat for the kids.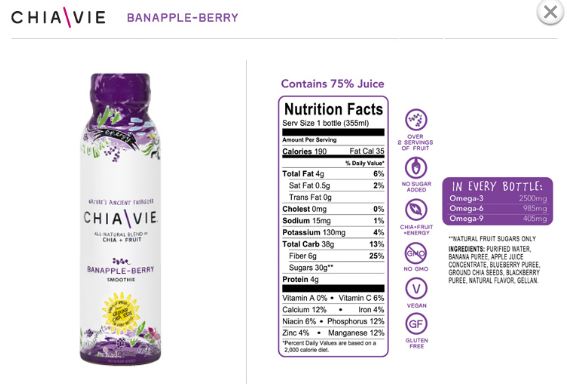 These yummy drinks can be purchased online by the case for $36.99, or if you are in the South West you can find them in a few different stores. To see if a store in your location sells them you can check the website here.
If you are like me and trying to lose weight, I recommend you giving the Chia/Vie a try as a meal replacement drink. One way to be successful in losing weight is by watching what you put into your body, your body will thank you for this treat.
I received product for review purposes, no other form of payment was received.