The good people at Reebok recently gave me the opportunity to custom design the Reebok shoes of my choice. This service is available to everyone via Reebok's website and will allow you to design a variety of Reebok shoe styles to your individual specifications.
You are free to choose from modern and classic Reebok shoe styles, but I went with my personal favorite, the Reebok Classic Leather shoes. I typically only wear skate style shoes and the Reebok Classic Leather provides a hybrid skate shoe look without sacrificing athletic capabilities, comfort and very good arch support.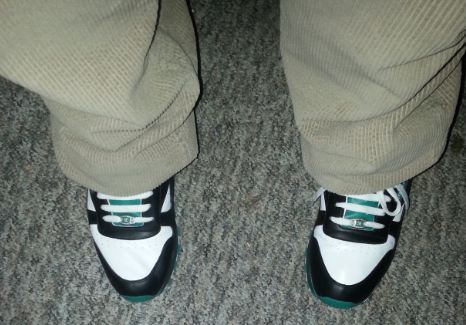 When designing my shoes, I took the time to customize every possible option from the side and tongue emblem to the special edition lace ornament that is offered in Reebok's customization options. As you can see from the pictures above, the design I came up with is quite elaborate and diverse. I chose a color scheme of green, black and white for my shoes and I even put my name, "Allen" as the back heel emblem.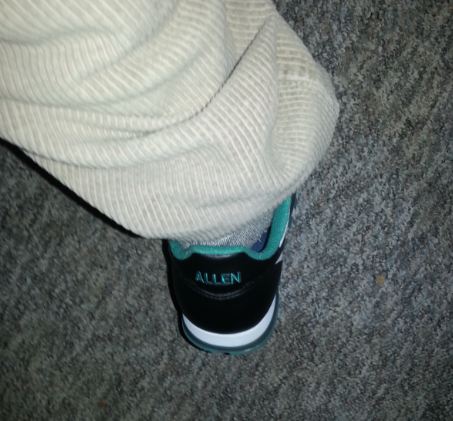 Reebok asks for consumers to allow 3 to 5 weeks for your custom shoes to be fabricated, but Reebok completed my shoes much faster than this. After receiving my new custom Reebok Classics, I thoroughly examined them and they are made exactly as I designed them. Every color detail is precise and I couldn't be happier with the shoes.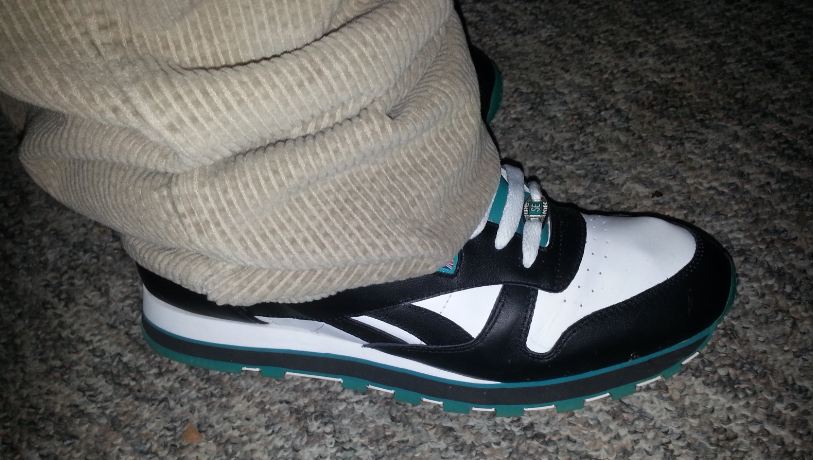 I initially expected custom designed shoes of this quality to cost an arm and a leg, but surprisingly, they are quite affordable. The base price of the Reebok Classic Leather shoes are $67.99 in plain white. After customizing the shoes down to every detail, the price was only an additional $20.00 + shipping charges. If you are looking for an affordable, high quality and custom designed pair of shoes, the custom shoe service offered by Reebok cannot be matched in craftsmanship by any other alternative.
I love my new Custom Reebok's because they are truly my own. When you can purchase the shoes of your choice with your own signature design at such an affordable price, it becomes a question of why wouldn't you choose this over mass produced shoe styles that offer nothing in way of personal preference. I'd like to commend Reebok on their custom shoe service and the quality of their shoes. I highly recommend the service and the products to everyone looking for new shoes. Whether for yourself, or as a holiday gift,
Reebok's custom designed shoes are a personalized gift like no other I have ever seen. Great work Reebok! With the holidays in full swing make sure to check out Reebok's Holiday Gift Guide!
One lucky reader of The Neat Things in Life is going to win a $25 Gift Card to put towards the purchase of their very own custom Reebok's!
Giveaway is Open to US residents 18 an older!
We received product for review purposes only no other form of payment was received.