I try to be a responsible adult, and when I get gift cards I use them for household items instead of other fun things I may want. So with almost all my Amazon gift cards I spend them on things such as dish liquid, laundry detergent, fabric softener, and things that are needed on a daily basis. By doing this I can take the cash I have and use that towards bills.
So when I got my last gift card which was $50 to Amazon, I knew it was time to stock up the laundry room. I got the normal, laundry detergent, trash bags, downy unstoppables, dish liquid and fabric softener. When the mail carrier showed up today she went to hand me the box and I noticed it smelled super good, and well there was something dripping from the corner. I sat the box on the car to quickly open the box and get whatever was the issue out of there as fast as possible.
When I opened the box I noticed the Downy Ultra Infusions Honey Flower Liquid Fabric Softener
was on its side and all over the place. I quickly picked up it got the box in the house, and started getting everything out of the box.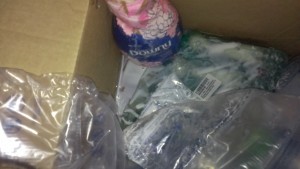 This was not fun at all! Fabric softener was everywhere. At this time I was looking for the order sheet so I could contact Amazon and let them know about the issue.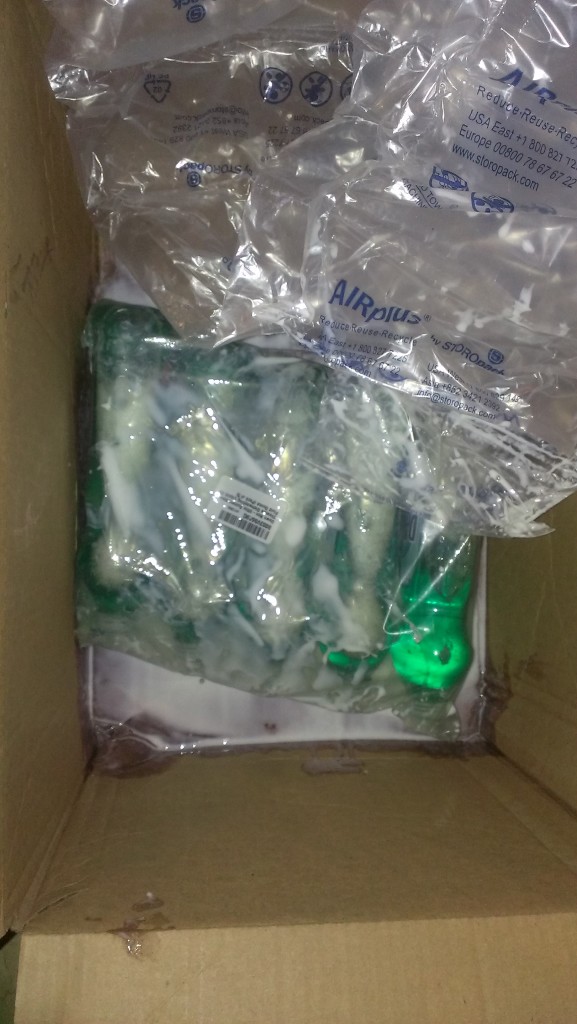 Lucky for me I found it all the way at the bottom. It smelt super fresh :)
I decided I wasn't going to call, and instead I would let Amazon know of the issue via their website. So I sent them a little note…
12/20/12 13:54:38
Your Name: Jammie
Order Id: XXXXXXXXX
Selected Order Items:
2x Downy Ultra Infusions Honey Flower Liquid Fabric Softener 48 Loads 41 Fl Oz

Comments:I just received my package via USPS. The package itself wasn't damaged, however, one of the Downy Ultra
Infusions was packed on its side, and half the bottle is now on the bottom of the box. I have taken pictures to show
how I received the package. I just wanted to report this incident.

Thanks,
Jammie
The main reason for contacting them was to let them know of the issue. Within about 15 minutes I received an email from Amazon.
Email came in at 14:09 on 12/20/12
Hello,

I'm so sorry about the problem you had with your Downy Ultra Infusions Honey Flower. I've created a replacement order for you at no charge. Here are the details:

Order Number: 00000000
Shipping Speed: Standard Shipping
Estimated Delivery Date: December 26 to December 27

Shipping Address:
XXXXX
XXXXX

For health and safety reasons, we can't accept returns of grocery items purchased from Amazon.com, including food, personal care items such as shampoo and skin care, and household items. Please don't return these types of items; you can simply dispose of them at your convenience.
I personally wasn't expecting a response back that fast.
Thank you Amazon
for great speedy Customer Service!
I have ordered things off Amazon many times, this is the first time I ever had an issue. I was impressed with how the situation was handled. When things like this are handled the way Amazon handled them, it makes me want to continue to do business with them.
Again thank you Amazon for taking care of the issue at hand.