How many times have you been shopping and you get a text message only to have to stop in the aisle and respond? What if I told you if you were to get the flygrip you can still text while shopping! I happen to be a onehand texter, I can text faster using one finger because of the small keyboard than I can using my fingers like I would on a larger keyboard.
The flygrip is made to allow one to use their two fingers to hold the phone in onehand while allowing their thumb to navigate the screen.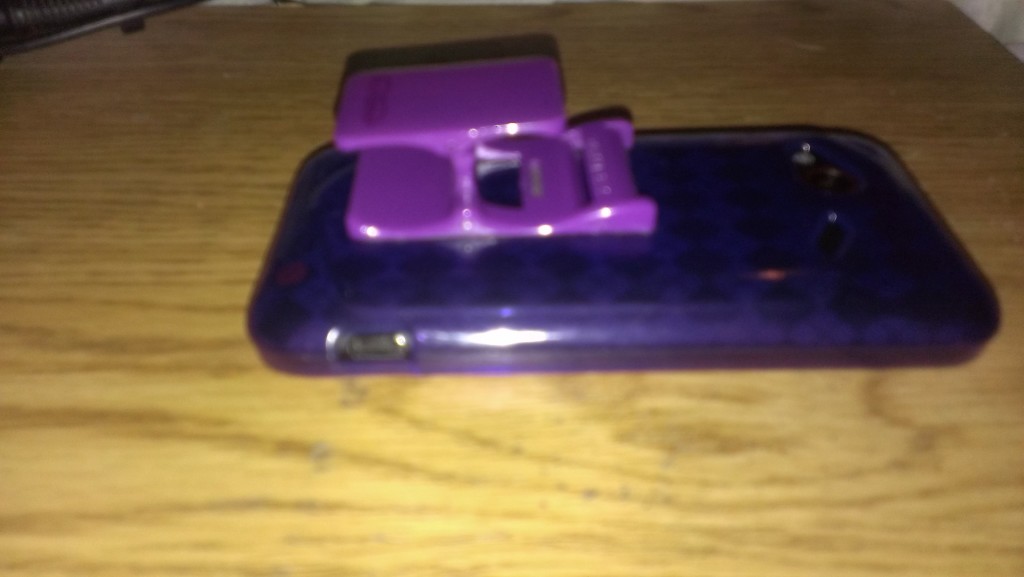 I found this to be super helpful. Since becoming a Verizon Wireless Ambassador I don't go any where without the phone. I will admit I often take my phone to the bathtub, when I am taking my evening bubble bath to unwind from the hectic day. I love surfing pinterest looking for my next crochet project.
Having a device that will assure me that I won't have no accident drops in the bathtub is a plus.
One thing I love about the flygrip is that when you order them they do come with cases as well. They also can be moved from one case to another, if you would prefer to use your personal case. I also like that when I am not using the flygrip it can fold down and will allow me to place my phone into a holster.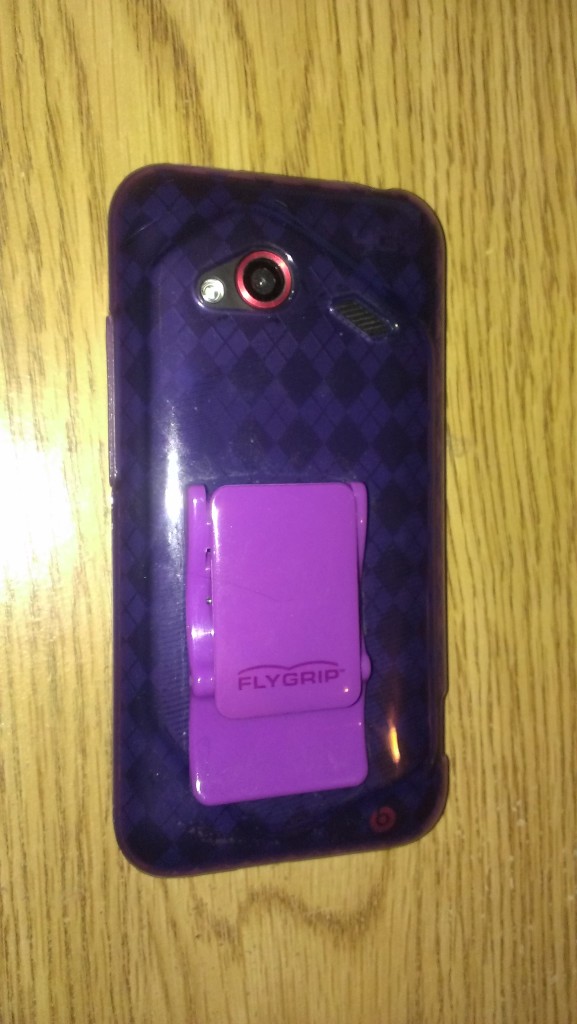 Or if you would like you could use the flygrip as a stand. I have a habit of laying in bed for hours before finally going to sleep watching Netflix. Before the flygrip I would hold the phone in my hand while watching movies.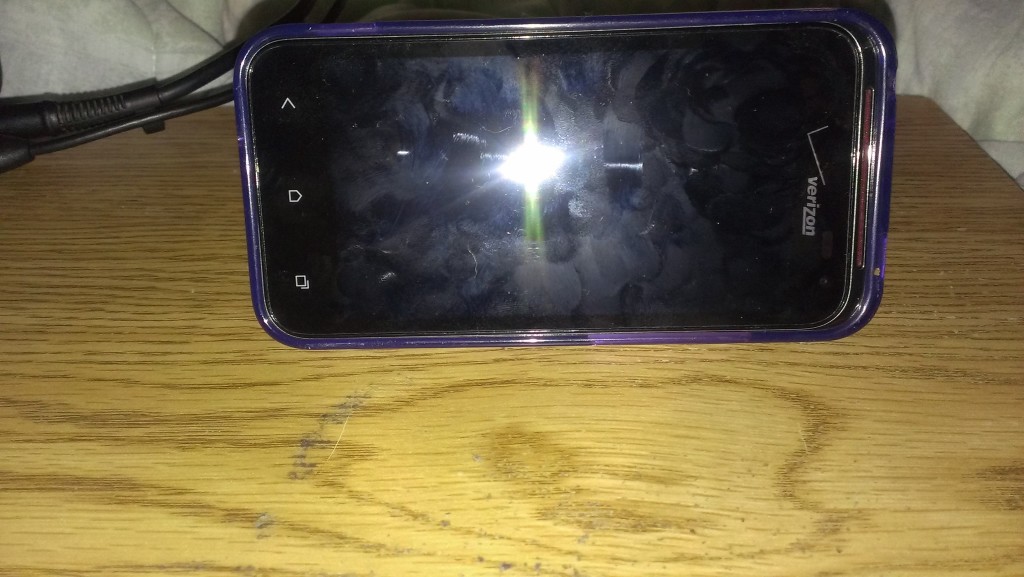 The Flygrip can be purchased on their website for $29.95 and comes in 9 different colors. Each flygrip comes with a case that will fit your phone, and you can easily remove the flygrip and place on another device/case. It is recommended that you install the flygrip on a case so that you can still access the back of your device.
We used the flygrip to test on the HTC Droid Incredible, which my daughter is now using.
If you are a busy multi-tasker this is the device for you!
We received product for review purposes only, no other form of payment was received.