We discovered geocaching a little over a year ago. We started out with a Geomate.jr, while this device was great for those starting out and for kids, we wanted something more powerful. Something that would allow us to not only see maps, but also see a description of the geocache and comments that were left.
With Geocaching sometimes the caches can be hit and miss. If you go out looking for caches and one has been disabled you won't have a clue. I would write down as many hints as possible. We had looked into getting a handheld gps for geocaching; however, they were always more than what our budget would allow. So we were stuck using the geomate.jr and stuck having to have a pad of paper and pencil to take notes.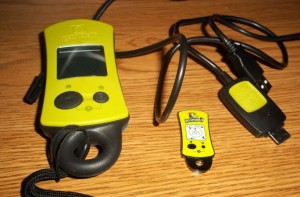 Then I won a Samsung Galaxy S3, at first we weren't sure what we were going to do with it. After sitting unopened on the stand for about 3 weeks, I got an email asking if I would be interested in becoming a Verizon Wireless Ambassador and that is when it hit me on what was going to be done with the Samsung Galaxy S3.
I was going to give it to my husband. He could use it on the wifi and with a few great apps such as Locus he would have an awesome device for geocaching.
I was uncertain which device was coming from Verizon, they like to give small hints. Once I figured out the hint I was super excited. Now my husband and I would both have awesome devices, and our daughter, well she could use the geomate.jr.
The HTC Droid Incredible arrived, and the first app I got was the CacheSense app. I have found this to be the best app for geocaching on android. We had so much fun out geocaching, I didn't want the fun to end. I was loving every minute of having the HTC Droid Incredible, it was like a dream come true.
I know many people with smartphones, but the most I have had on a cellphone was texting!
So when the ambassadorship was coming to an end I was pretty sad. I know all good things have to come to an end sooner or later, don't they? Or maybe not! I got another email inviting me back, this email made my whole weekend. I loved working with Verizon, loved being a part of the group, and loved sharing with everyone what I was learning, and how incredible the incredible really was.
The waiting part to see which device I was going to be getting next was not so fun, but the guessing, and stalking the #vzwa hashtag on twitter made it all a little better.
The new device arrived, and I was in shock! The first thing I did after pulling it from the box and admiring the device and properly protecting it with the otterbox was get a picture of all three devices. The Samsung Galaxy S3, HTC Droid Incredible, and the HTC Droid DNA!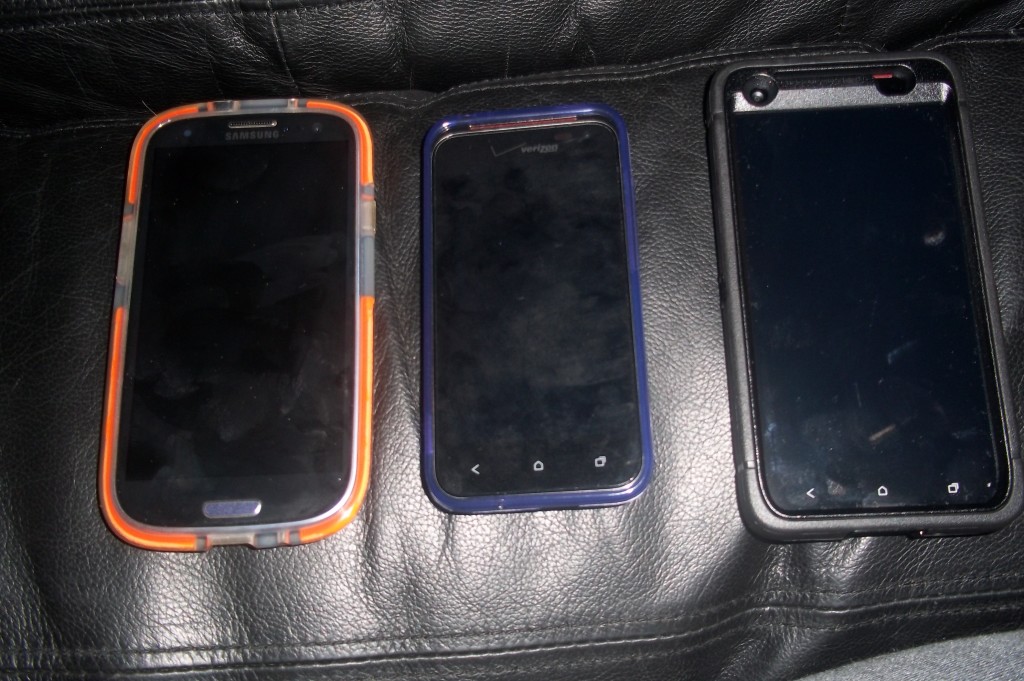 (Don't mind all those finger printers)
Now we all three have some pretty AWESOME devices to geocache with!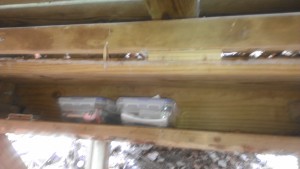 If it wasn't for Verizon and the devices the geocache under the bridge would have been a miss. We looked all over for it, when we decided to go under the bridge, in the description it kept stating to look for something out of place, that is when my husband noticed one side of the bridge was different, sure enough it was the geocache!
Geocaching is a great way to get your family outside. We have so much fun out hiking while searching for treasures! If you have a smartphone search for a geocaching app, and get the kids outside for some treasure hunting. When going out to find caches, I do recommend taking a backpack, with some water, snacks for the kids, and some small trinkets for trading.
This is the one problem we have found while geocaching with the kids, is they all want to fight for what's in the cache, so set rules before going out. This will help with the fussing when one child gets what the other child wanted. Geocaching is also a great way to get some exercise, and to discover places you would have never found on your own.
Disclosure: I am participating in the Verizon Wireless Ambassadors program and have been provided with a wireless device and three months of service in exchange for my honest opinions about the product.