You may have heard by rubbing certain areas on your feet you can cause one to have great sensation. This is because of pressure points in our bodies. We all have pressure points, and the pressure points control certain aspects of your body and mind. Did you know there's also many pressure points in your ear?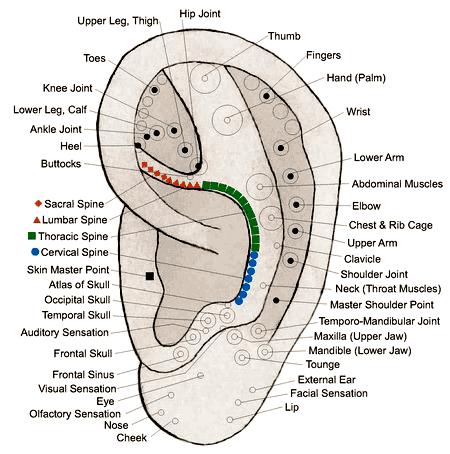 With this being said, I was recently introduced to a product called healthEAR. This product is a custom device that can be setup to help lose weight, quit smoking, relieve stress, and treat insomnia. This is done by putting in custom acupressure nodules into a custom device that will target the proper acupressure points in the ear, pretty neat right?
The healthEAR retails for $69.99 and comes in 7 different colors, I was sent the beige one with the nodules for weight loss inserted into it. In order to get the proper nodules into your device once ordered you are sent a kit. This kit is enough product to make two molds of your ear cavity. This is in case you mess up on one, they will use the better mold.
I found this task to be a bit of a challenge, I had my husband help me and the first mold turned out to look like a nose, the second time around I personally thought was the better of the two. However, I was sent the one that looked like a nose, LOL I guess the nodules I needed were perfect for the mold I thought we goofed up on.
After wearing the device for a few days, I noticed a change in my eating habits, I seems to get full faster, and I was eating a lot less. I put the device in about 30 minutes before I eat and leave it in for about 10 minutes after I am done eating. I am not over snacking, and I feel full longer. This device works great for controlling my appetite.
Since using the device I have lost about 4 pounds, I tend to continue to use the device until I find the results in my weight that I am looking for. If you know someone who struggles with their weight this is a great product. Strange to get the device made, but well worth it.