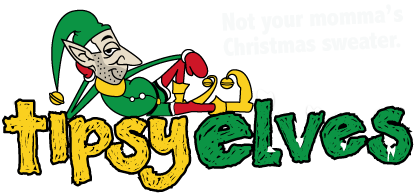 With Christmas coming it means time to get those family Christmas pictures done as well. Whenever I think of Christmas pictures I think of everyone wearing Ugly Christmas Sweaters. I have yet to see a "cute" Christmas sweater… I recently got introduced to a company called Tipsy Elves. Tipsy Elves sells those oh so ugly Christmas sweaters.
However, they're not your ordinary ugly Christmas sweaters. These are different and more out there. Not only are they more unique they're also the #1 in the country to sell these type of Christmas sweaters. While Tipsy Elves is known for its Ugly Christmas Sweaters, they also carry other fun accessories.
We were able to check out the Reindeer Hat, Reindeer Scarf, and the Yellow Snow Sweater.
My favorite of course was the reindeer hat…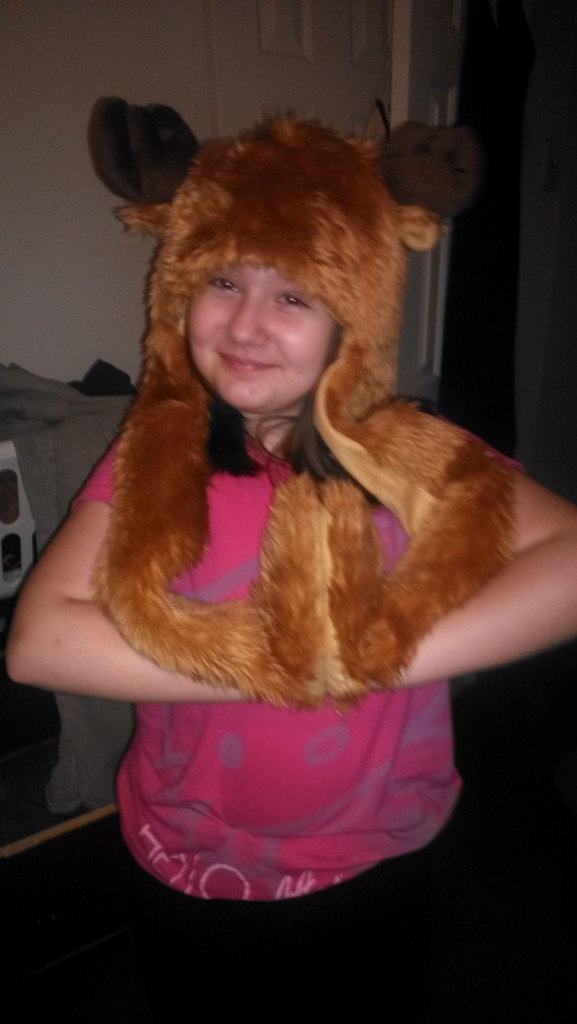 This hat is made well, and not only keeps your head warm but also your hands. Super cute.
The Ugly Christmas Sweater is heavy and is perfect for the winter time, if you want to be toasty, just wear it and you will sweat your behind off! Very well made, and hilarious! I however, don't have the guts to wear it in public!!! I am going to send it to my dad as his Christmas gift from me, and he better wear it. This will make up for all those times he got me those ugly sweaters!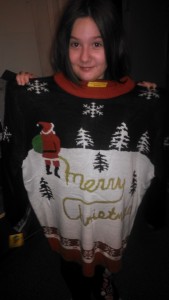 One of my favorite parts about Tipsy Elves, if that they give back. I cannot stress enough, how I love when a company thinks of those around them, and gives back to the ones that need the help.
  Tipsy Elves prides itself on being the number one Christmas sweater retailer in the country and sells more brand new Christmas sweaters than any company out there.   You can shop with confidence knowing that each Christmas sweater you purchase will help us donate warm, functional sweaters to children in need with our 'Sweaters 4 Sweaters' campaign. We also have a "$1 for 1 Like" campaign where we will donate $1 worth of kid-friendly merchandise for each Like we get on our Facebook page.  For more about our Sweaters 4 Sweaters and $1 for 1 Like campaigns, visit our "GIVING" tab above.
All items I reviewed can be purchased on the Tipsy Elves site.