I have always had a special place in my heart for Hallmark
, I love everything about them. When I was a merchandiser for the the brand I would get the chance to see all the new and neat cards that came in. I remember the first time the stores in my area received the singing cards, and then during the special holidays we would get a wide variety of light up cards. These always were extremely popular with those shopping for cards.
So when I received an email introducing me to even more amazing products from Hallmark, I wasn't a bit surprised. Often times people make the mistake with associating Valentine's Day, as a day for couples. However, over the years I have realized Valentine's Day is so much more. Sure it's nice to have a person in our lives that we adore in a different way, but Valentine's Day is all about LOVE, and I think it's safe to say we all love more than one person in our lives.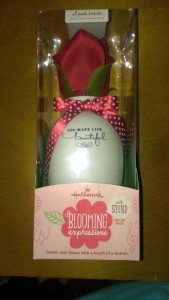 Blooming Expressions with Music: Surprise someone special with a flower that blooms to deliver messages of love and gratitude – again and again — at the press of a button. The new Blooming Expressions also include music that plays as the bloom opens, creating a touching and heartfelt experience!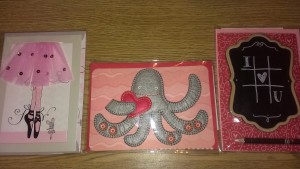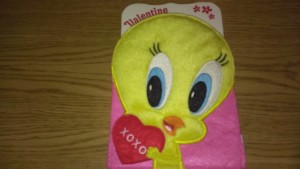 Special Delivery Card Presenters: Beautiful cards deserve a beautiful presentation! Hallmark's new Card Presenters feature unique designs, embellishments and other eye-catching additions sure to make your valentine even more excited to see the card within (included with the presenter).

Signature Greetings: With exquisite textures, premium quality paper and relevant messages, Signature Collection greetings offer a distinctive way to celebrate Valentine's Day…with style.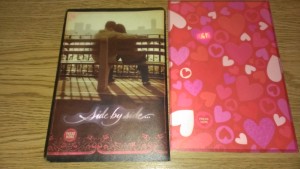 Light Reveal Cards: These all new greetings use light to reveal the message! Lots of fun and a great way to remind them they're loved over and over.
Hallmark has so many awesome Valentine's Day products that will help you make February 14th, 2013 extremely special no matter who you are spending the day with.
If you order your Valentine's Day goodies on the Hallmark website and you happen to get 3 personalized cards make sure to use promo code VAL3 at the checkout to receive $3 off.
Save $3 when you buy 3 personalized cards on Hallmark.com

Use promo code VAL3 at checkout.
Thanks to Hallmark, one of you will also be receiving the Blooming Expressions and Greeting gift pack, so you to can show the love the Hallmark way.
I received product for review purposes only, no other form of payment was received.