I have always been the one to give gifts with meaning. By this I mean personalized gifts. I love giving family members photo gifts because I know they will be gifts that are cherished for years to come. If you are one that just grabs a few cards and call it good, this year switch things up a bit, get some photo Valentine's Day cards and pass out to friends and family, this is also a great way for you to see how much your children change from year to year.
Often times Valentine's Day is looked at as a holiday for couples, but this is far from true. I feel Valentine's Day, is a day to show love to all, know matter who they are. Wouldn't it be nice if we could have peace and no drama at least one day a year? For Valentine's I like to get my daughter a new stuffed animal, and with it some kisses with a personalized gift from me to her. Not all the time does this gift have photos of family members, but customized gifts in the different things she likes.
Doing this also gives her more pretty things to decorate her bedroom with!
When it comes to ordering cards for any holiday I always go with a company that is well known and trusted. Shutterfly has over 50 new styles of Valentine's Day Cards which also include some great designs for the classroom. With so many different ones to choose from I can almost bet you will find something that would be perfect to get for friends and family. My favorite Valentine's Day Card from Shutterfly would have to be Love Doodles.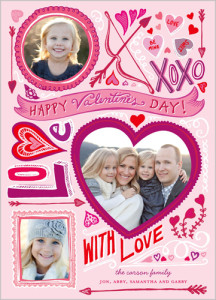 Of course they're all great, this one sticks out to me the most. I also love their photo water bottles.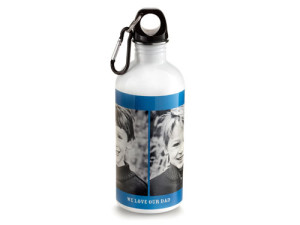 With trying to live a healthier lifestyle I drink a lot of water, I mean a lot! So it would be nice to have a customized photo water bottle to help me quench my thirst. I would have to make it my own though and I would do an image with some hearts and pictures of my family. Of course it would be pink, a girl loves her pink!
I also love the photo mugs. My husband is a coffee drinker in the winter months, so getting him a mug for Valentine's Day customized with our family would make a great gift for him. It is something I know will get used. The 16 oz travel photo mug would be perfect for him!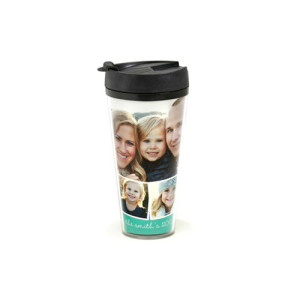 Remember Valentine's Day isn't just for couples, it's a day to spread the love to everyone.
One lucky reader of The Neat Things in Life will have a chance to win  50 4×5 stationery classroom cards and 5×5 desktop plaque
Be Sure to join the Shutterfly twitter party taking place on January 17th, 2013 at 2pm EST. Use hashtag #SFlyValentines, for more information and to reserve your spot make sure and head on over to Resourceful Mommy's site.
Giveaway is open to US residents.
I will be receiving the same items as you as compensation for this post. No other form of payment was received.