One of my biggest weaknesses is peanut butter! I love everything about peanut butter, and I often find myself over indulging in those peanut butter treats such as peanut butter fudge, peanut butter cookies, chocolate cake with peanut butter frosting, and don't forget those to die for peanut butter cups!
To be honest I can say a lot of my weight gain this last time was because of my over doing it in the peanut butter department. Recently, I was introduced to Quest Craving Peanut Butter Cups, these little cups are intended t0 give me my peanut butter satisfaction while helping me along the way.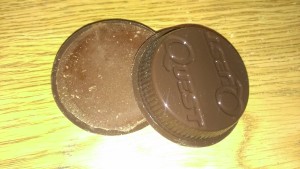 Quest Craving Peanut Butter Cups have 20 grams of protein with 3 grams of active carbs and no sugar added! One thing I love about these peanut butter cups is they're made without all the junk. The chocolate used is a non-Dutch processed 100% chocolate that is rich in amino acids and contains NO soy, NO trans fats, and NO sugar. Which makes this candy a bit better for you.
With it having nearly 45% protein, I wouldn't recommend one to over eat on them, because we all know just like everything else too much of one thing is not the best for you.
I think these are great snacks before you work out, so your body builds the most muscle.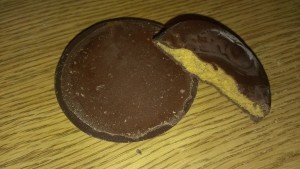 Quest Craving Peanut Butter Cups can be purchased on the Quest Protein Bar site for $27.99 for a box of 12 packages with 2 cups per package. If you are a peanut butter lover like I am, but need a quick snack to help build up those muscles Quest Craving Peanut Butter Cups are the product you are looking for!
I received product for review purposes only. No other form of payment was received.