Being Native American I always had a passion for the Buffalo. I think that passion came from my step-father's love for the beautiful creature. When the buffalo nickel first came out I was super excited. At times I don't think the buffalo gets noticed for its beauty. When I lived in Michigan one of my favorite things to do was go to Traverse City and see the buffalo.
When we moved to Tennessee I was excited to know right down the road from us a farmer has buffalos. They don't come to the road front often but when they do I am in awe.
With my daughter loving to collect coins when I see the gold buffalo coin here I got super excited. I know one day that is a coin she will love to have in her collection.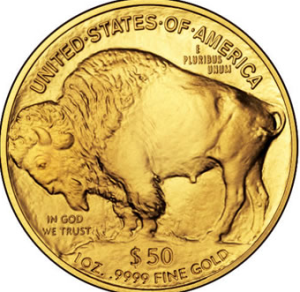 It's well crafted and one great thing about investing in this coin is the price of gold goes up.
Do you invest in gold or silver?