It has been a long time since my husband and I were able to go out on the town. It has been an even longer time since I have worn a dress! To be honest I don't even remember the last time I wore a dress. One of the first things I'll be doing when I reach my goal weight is purchasing me a nice dress, I mean a really nice dress. I am not talking about hitting up a local store and purchasing a dress. I am talking about shopping online and getting a classy and elegant dress. Yea, it will cost me more, but I look at it this way, I deserve it!
I have my eye on a few different Sherri Hill Dresses
Looking at all these beautiful dresses take me back to when I was a child and picturing my dream wedding. Here are the top three Sherri Hill Dresses that I adore.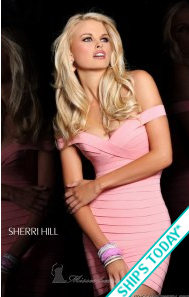 Love the straps on the shoulder, this would be a great dress for going to a nice restaurant with my husband. With living close to a big city there's always fancy places to go during the weekend. My husband is always trying to get me to go out, but now the time isn't right. Once I get to my goal weight I will purchase one of these dresses and we will go out on the town!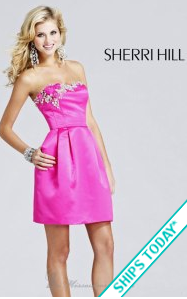 Another amazing dress that would be great for nights out with my husband. All these dresses, are dresses I could see myself wearing during a night out for dinner and dancing. These are those dresses that are giving me the extra nudge to meet those goals I have. I want to be able to wear this dress and have people say WOW.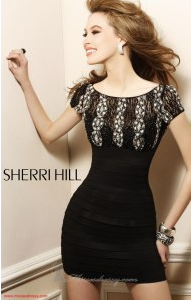 My favorite out of the three would be this one. Not to short and not to long, I think it's perfect, I love that it doesn't reveal too much, and this is one that I could wear no matter what the occasion were. The goto dress that I could wear and look back at what all I did to get to the point where I looked HOT.
Looking at these dresses are making me want to push myself harder to reach my goals. I want to wear this dress, and I want to see heads turn toward me not away from me, I want to wear this dress and hear people say "damn he is lucky", I want to wear this dress and feel as though I found myself!
Check Out the Complete Catalog' of Dresses By Sherri Hill Online! Which other ones do you think would be great for going out with the husband for a night out on the town?