I have never been one to carry around a camera, I find it to be a pain. I do however, always carry around my phone. I use my phone for many things, including taking pictures of beautiful scenery.
The other day my family and I decided to head out to hike some at a local park. We were up in the air on whether we wanted to take Bones. He hasn't got the hang of walking, and it can be a pain. Walking with a dog that wants to be the leader and run equals a not so fun time. We finally got Bones to walk with us and I captured some pretty pictures.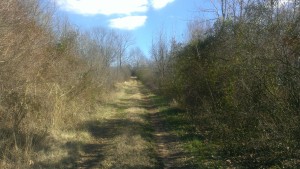 I love how the camera captured the clouds!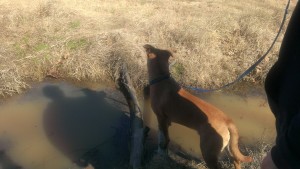 I wasn't aware that my husband's shadow was captured in this image, until after we got home, and I was going through all the pictures I took. I love the fact that no matter where I am, I will always have a chance to catch the beauty of what the day brings.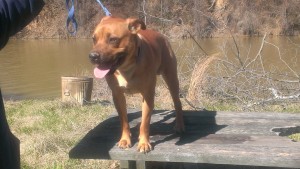 After Bones settled down, and loved being out in the woods. We ended up coming to an opening and a picnic table was close by. Bones thought he owned that table!
Not only does the Droid DNA take stunning pictures, the video quality is also super amazing. How many of you carry a video camera around with you to get those must have videos? Sure not me!
Thankfully, the Droid DNA captures HD video so as long as I have the light, I will have some nice shots. Check this one out of Bones. He heard something underground and he was determined to find it.
I am in awe over everything the Droid DNA does, and I am sure I still have a lot to learn about this handy smartphone! If you are in the market for a new phone, this is the one, not only does it take amazing pictures and videos, but the screen and image on the phone itself is truly beautiful.
The Droid DNA is my all in one, when it comes to being a mom and entertainment. No more hearing I am bored when things are taking longer than we planned, pass over the phone and let the kids enjoy Netflix.
Do you have a smartphone? What is your favorite thing about your smartphone, or what is something you dislike about it?
Disclosure: I am participating in the Verizon Wireless Ambassadors program and have been provided with a wireless device and three months of service in exchange for my honest opinions about the product.