We tend to use a lot of flour, so when I went to the store and seen self-rise flour on sale, I purchased two bags. I normally get all-purpose, so when I went and made my breadsticks, and they didn't turn out as fluffy as normal. I turned to the Internet to see why. Silly me, you cannot use yeast with self-rise flour, well you can but your results will not be what you were expecting.
So when my husband was wanting hamburger buns I searched and searched for a recipe that used self-rise flour. I came up empty handed, I did however find a recipe that was for dinner rolls that used self-rise flour, so I thought I had something going on. However, the recipe called for mayo and sugar, while I had sugar I didn't have mayo. So instead I used miracle whip and left out the sugar.
This didn't turn out as I expected. These were no way like dinner rolls, when my husband tried them his remark was "these are the best biscuits you ever made".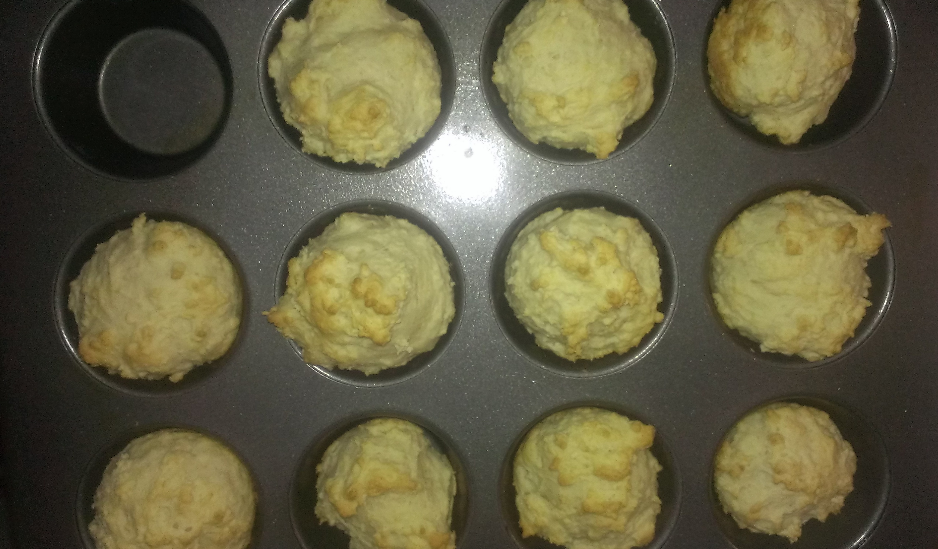 Best Biscuits Ever Recipe:
2 cups Self-Rise Flour
1 cup Milk
4 tbsp Miracle Whip
Mix milk and miracle whip together, then slowly mix in the flour. Once everything is mixed spoon into a muffin pan. Bake on 350 for about 15 minutes.
This recipe will make 12 biscuits and each will be about 103 calories.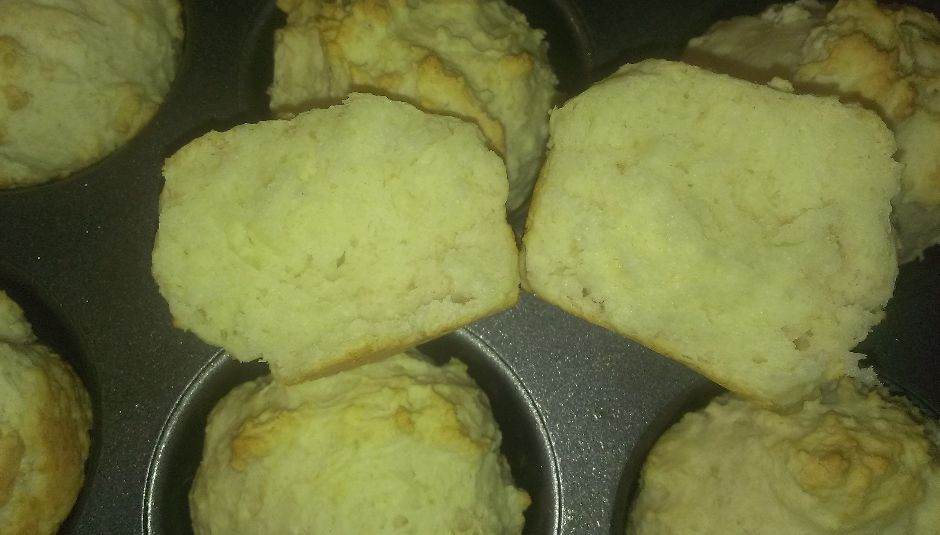 Not only were these simple to make they tasted so yummy!
If you have made these before I would love to know what you thought of them. I have found the mayo recipe and they all say DO NOT use miracle whip. But I am a miracle whip girl, the most that could have went wrong was they turned out yucky and then I would have just thrown them out to the birds.