In 1948, two friends Ken Bowman and Dennis Landes decided to start Bowman & Landes turkey farm. To this day Bowman & Landes turkey is a great success. It is currently being ran by the 3rd and 4th generations of the Bowman and Landes families. With having 2200 acres of land they not only raise the turkeys, they also grow the feed the turkeys are fed.
They're not afraid to share with everyone how they do things on the farm, and each turkey is U.S.D.A inspected by government officials.
Recently, I was given the opportunity to review a smoked turkey from Top Chop Market. I have never had smoked turkey and if I have I don't recall. However, I have had turkey before, and after having the turkey from Top Chop Market, I think it will be hard to find a turkey that good ever again.
I knew when the Turkey was going to arrive so I was super excited!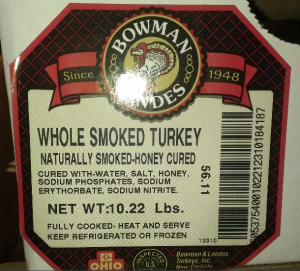 As you can see from the label above we received a 10.22 pound turkey. It came frozen and very well packed to assure it would still be frozen when it arrived.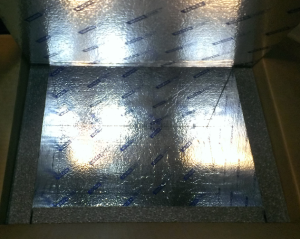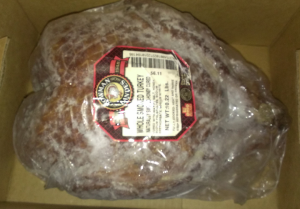 As you can see our turkey is very much still frozen. We went right from the box out of the package and in the oven. My husband loves smoked turkey so we were not waiting to get this thing going and on the table. We love cooking turkey through-out the year and freezing left overs for soups.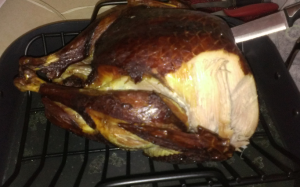 Doesn't this look delicious! It was so juicy and we were both shocked on how much meat was on this turkey!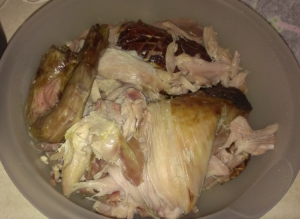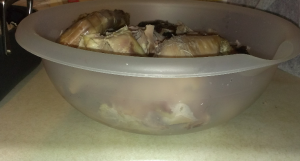 This was the best turkey we had ever had. The meat was so tender and juicy, there was a ton of it! The pictures above were after the three of us ate! We ate on this for two days, then bagged up a large part. We used half in a pot of beans, YUMMY, and the other half we will be using for soup.
While this turkey is $99 it's well worth it! My husband made the remark that you could tell the turkey's were free range, because the store bought turkey wings are so small, he was shocked at how big the wings were on this bird.
Bowman & Landes turkey farm has just recently opened Top Chop Market so all those outside of the Ohio area can get a taste of what they have coming from their farm.
Make sure you check out all the products Top Chop Market has to offer, they also sell ground turkey, turkey breasts, turkey sausage and turkey burgers!
We received product for review purposes only, this is our honest opinion and others will vary.