My husband and I started out with a queen sized bed. Then along came our daughter, and stuffing to bigger people and a kid in a queen sleeping is so tight, so we went a head and got us a king size bed. After all sleep is important and well I like sleep, I don't like waking up being almost pushed from the bed.
Now that our daughter is in her own bed my husband and I started to actually have room! However, then we got a puppy, which grew to a bigger puppy, and soon he will be a year old puppy. While he is still a puppy and he is only about 60 pounds he is a bigger bed hog than our daughter!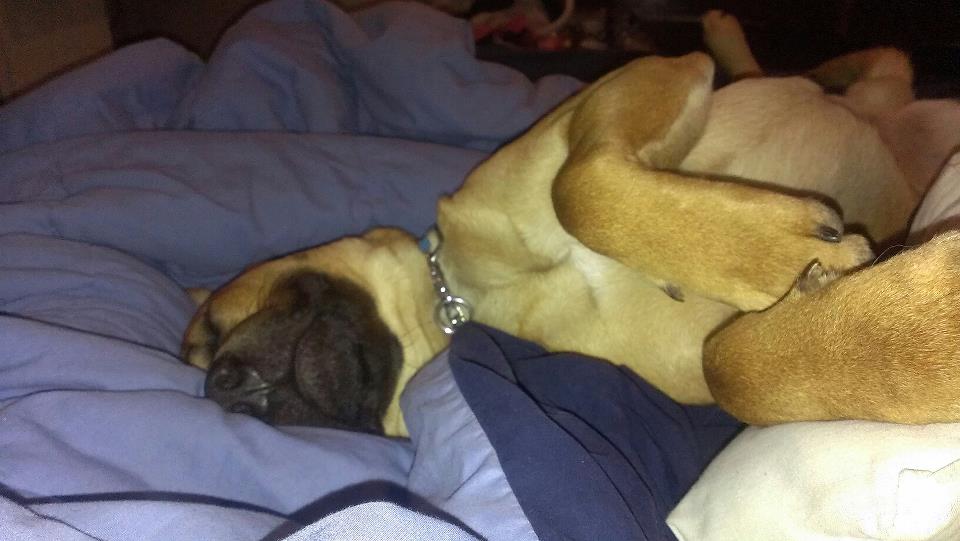 Yes, he is sleeping on my legs! I often wake up with him in between my husband and I.
I think it is time he get his own bed, so we can have our bed back, and we can actually stretch out and sleep through-out the night. However, with Bones being such a bed hog I need to look for large dog beds, so he would rather sleep in his bed verse mine.
Do you have a dog that likes to hog the bed? Have you thought about getting them their own bed to sleep in?