Being human I love all those yummy ever so bad for you sweet treats. However, I often don't know when to stop. You give me a pumpkin pie, I could probably eat the whole thing and not think twice. Now that I am learning to take control of my life, and watching what I eat, I have come to find a new love for those healthy snacks.
Not long ago I was given the opportunity to check out Shari's Berries. I was able to pick out the product I wanted to review, and I was so tempted to getting a red velvet cake! However, with the work I have been putting in to losing weight, I know the cake would be ever so good, I decided to go the healthy way.
Often times people mistaken healthy foods with them not being yummy. Well, I can tell you this, you can have healthy and it still be ever so good. Trust me I know!
So we went went the Gourmet Fruit and Nut Rose.
Dried Peaches (5 oz.)
Dried Jumbo Pears (7 oz.)
Jumbo Almonds (3 oz.)
Jumbo Cashews (3 oz.)
Smoky Almonds (3 oz.)
Dried Apricots (5 oz.)
California Colossal Pistachios (3 oz.)
Dried Ruby Red Plums (3 oz.)
Wood Tray
When we get the urge to snack we snack healthy, so we were excited to check out this product.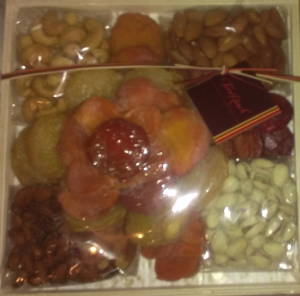 We didn't wait long before we started to sample the tray.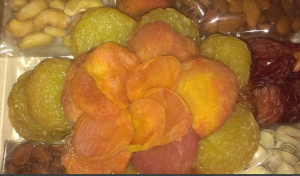 Look at how yummy that fruit looks! YUMMY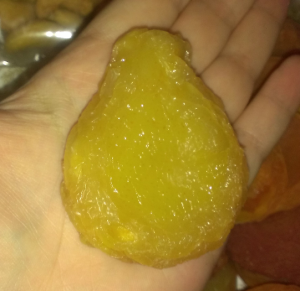 I have to say the Pear was my favorite out of the fruits, and the smoked almonds out of the nuts! The almonds were so yummy.
With Mother's Day coming up make sure you check out Shari's Berries, they have all the best gifts you can get those moms. Whether you have a mom who loves flowers, one who loves healthy treats, or one who loves those sweets, Shari's Berries has just what you are looking for.
I found the whole ordering process to be very simple.
Make sure when you go to order all those wonderful ladies in your life a Mother's Day gift you check out the promotions Shari's berries has going on and get an even sweeter deal.
I was given the chance to review a complimentary product from Berries.com.