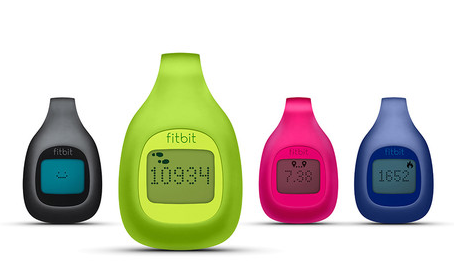 Does the Fitbit Zip count your steps while driving?
With being on my weight loss adventure I have tried many different devices that help count the steps you take, all of these devices I have found to continue to count your steps while you drove or road in a vehicle. This giving you a very inaccurate step count. If you are like me you want your numbers to be as accurate as possible. You don't want to end your day showing you have taken over 10,000 steps only to find out 6,000 of those were due to your everyday commute. So, I decided to test  out the Fitbit Zip to see how accurate it really was, do you think it past the test?
I left the home with having already taken 1993 steps, when I got to my destination about 30 minutes away I looked at the Fitbit Zip and to my surprise it said 1993 steps.
I even took the Fitbit Zip and moved it around in my hand a bit to see if the count would go up. I have had devices in the past were any slight movement would trigger the counter to go up. Again, the counter didn't go up, so I put it in my pocket and I began to walk in place, I took it from my pocket and the count did go up.
Thus far, out of all the devices I have tried the Fitbit Zip is the most accurate when it comes to counting the steps taken. So at the end of the day the number count will more than likely be right on!
Since having the Fitbit Zip I have been able to not only see the steps I have taken, but also the calories I have burned. I am finding it hard to track what I eat with the dashboard within the app while I love the whole aspect of it, I cannot keep myself on track using it. Once the app is closed it becomes an out of site out of mind for me, so I need to keep a food journal offline to hold me accountable for everything I intake for the day.
One of my favorite things about the Fitbit Zip is the fact it's small and very discreet. Most days I clip it to my bra and go on with my day, as soon as I walk by the computer with the USB dongle it uploads to the Fitbit site and I am able to login using the Fitbit app on my Droid DNA to monitor my progress.
I have discovered my normal everyday steps were around 2,500 I have since doubled them! While I have not got to the 10,000 steps as of right now I am very hopeful I will be seeing the 10,000 mark soon!
Do you have a Fitbit Zip? What is your favorite feature?
If you don't have one and you would like to get one to help you with your weight loss, you can get $5 off by clicking HERE.
Disclosure: I am participating in the Verizon Wireless Ambassadors program and have been provided with a wireless device and three months of service in exchange for my honest opinions about the product.