Often times when one is into crafts or baking, in order to be seen they attend a lot of trade shows! Trade shows are not only a great way to show the consumer what you have to offer, but also to let your talents be seen. I know the guy who invented the dry erase board, he is friends of my husband's family. While he never got a patent for his idea, someone who he thought was a friend gave the idea to a larger company.
I remember my husband telling me how many trade shows this guy went to in order to be seen. He would tell me about the roller banners the guy had, and how he would travel in his run down car to make sure he was at all the trade shows. http://rollerbannerscheap.co.uk has a wide range of banners that would be perfect for those wanting to present their product in a more professional way.
With seeing how one person has become a millionaire by getting his start by going to trade shows, and showing people what he had to offer. I thought this would be a great idea for my mom.
My mom makes some amazing jewelry!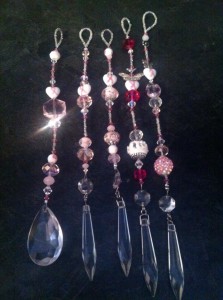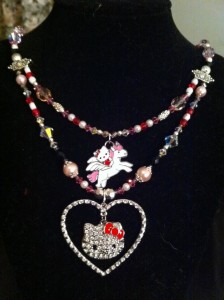 Those are only a few of the things she has made. She has a room all set up in her home that she uses, and she usually sells them to the local gift shop on the reservation. However, she is wanting to be seen by a larger group of people, and she has started to get into trade shows and flea markets.
I have expressed to her how she needs to get roller banners, this way when she sets up her tables she can have banners that stand out, so people can see her work from afar, and make their way to her table and see what all she has to offer.
I know my mom would do awesome with taking her work on the road! Plus, it's something she loves doing. I wish I was as talented as she, because I would also get into make jewelry and going to the trade shows with her.
How many of you have small businesses and do most your work out of your home? Have you ever thought about expanding and getting roller banners and branching out to trade shows, and local events so the community can see your work up close?
Often times when you socialize more with the group you are trying to reach, you will see an increase in sales.
However, you don't have to have a business in order to attend shows and see what the community has to offer, you can learn a lot by going to these type of events.
Plus, you can use any expenses as a tax write-off at the end of the year, so you really have nothing to lose, and that is what I was explaining to my mom. If you go to the event and you don't do to well, you can always write-off your expenses at the end of the year.
I look at these events as more to gain, instead of more to lose.