How many of you have heard about The Croods? The first time I heard about them was when I received the email inviting my family to a special screening of The Croods in Memphis. I quickly went to Google to find the trailer, as soon as I seen the trailer, I knew we were going to reserve our spot. I was so excited I let our daughter know, went to show her the trailer and of course she seen it ages ago, and had already wanted to go see the movie.
The screening was about an hour or so from our home, but the screeners are usually always well worth the little drive. The screeners my family have gone to have taken place at the Malco Paradiso theater in Memphis.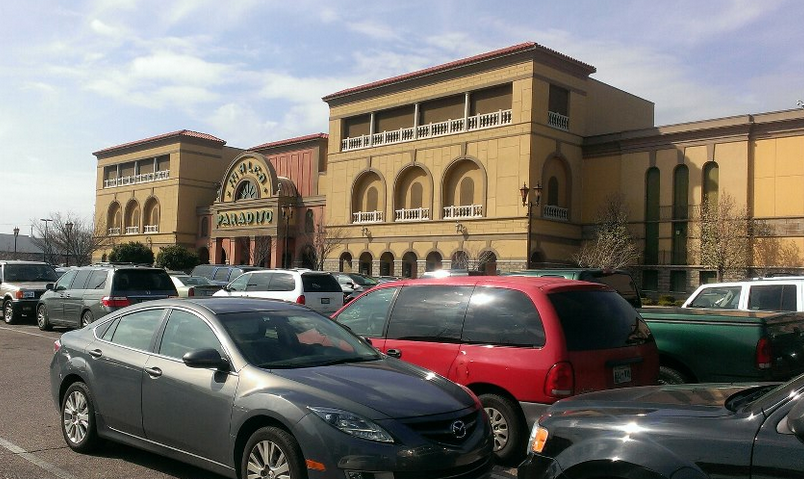 This is one of the biggest theaters I have been too, but anyways now back to The Croods!
The Croods is a 3D comedy adventure, and trust me you will find all sorts of comedy as well as adventure when it comes to this adventurous film. The family of six includes mom, dad, 3 kids, and a grandma (the wife's momma). If you have ever had to deal with the mother in law, you can pretty much guess where this film takes you. Lots of laughs that's for sure!
The three of us, found ourselves laughing through-out most of the movie. So did almost everyone else in the theater. With a very protective dad, sheltering his family from the elements of the world, and trying to keep them all alive, a very curious daughter, leaves the safe place (cave) when she sees something that catches her eye.
This is when the movie gets extremely funny. They meet up with an outsider, their cave becomes no more, and now a dad's worse fear comes true.
The 3D effects and pictures are so beautifully done, it's as if you to are there. I loved when certain things of the movie would jump out at us!
Being a mom to a tween, I love movies that have a meaning, ones that not only catch my daughter's attention but also ones that teach. The Croods show one that it's okay to wonder out from your safe place, and to take risks. It also shows you that it's okay to trust.
This is one of those movies that is great for the whole family! Whether you are 2 or 62 this is one that will have you laughing like crazy, as you follow this family along, while they have to trust one another, and work together as a family.
My favorite character from the move would have to be Belt! He looks like he would be so cuddly!
If you are thinking about heading out to the Theater to see The Croods, check out the movie in 3D you will be glad you did!
Also be sure to check out The Croods pinterest page, where you will find…
Short movie clips
The Croods stars Nicolas Cage as Grug, Ryan Reynolds as Guy, Emma Stone as Eep, Catherine Keener as Ugga, Clark Duke as Thunk, and Cloris Leachman as Gran.
We were able to go see a screening of The Croods, while we did get in at no cost, this didn't change our opnion of the movie. Your opinion may vary.