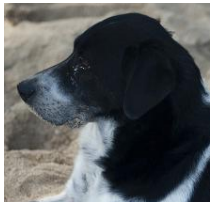 Introducing a dog into your family can be an exciting time. It can also be a little scary – particularly if there are children involved. If it is an idea that is causing you to worry, then this is the article for you – in this article, I will be giving you a number of tips for things you can do to make this time go as safely and smoothly as possible, from initially choosing the most suitable dog all the way to making it a fully active member of the family.
Choosing the Right Dog
If you have children, the best idea is to choose a young dog – this is simply because a younger dog (a puppy ideally) will have had little experience with other children, and therefore, will be a blank canvas for training. If you have decided to go for an older dog, check with its owner – they will be able to tell you about their dog's history with children.
Take your children to view the dogs – this can be particularly handy if you are not sure – if an older dog has had little experience with a child, that doesn't mean it is a lost cause – take your child and see how they interact. This is particularly handy if you are using a shelter.
Bringing it Home
This really goes without saying, but make sure to get it wormed and protected from fleas – this is always important, but becomes more important in the presence of children. Young children are more likely to be moving around on the floor in the house and the garden. They also like to put things in their mouths – regardless of where they have been, so making sure to deworm your pet will give the germs less chance to spread.
Integrating It Into The Family
Moving on from the last point, make sure your dog and your child's toys stay separate. This stops potential fights and the transmission of germs, amongst other things.
Finally, make sure to get the dog used to everyone – it is less likely to gravitate towards one person if everyone treats it the same. So make sure everyone feeds the dog, everyone walks the dog, and most importantly, make sure that everyone is consistent with discipline.