How many times have you painted different rooms in your home? After painting, and the surfaced dried, how often did you notice you missed a spot, or the spot wasn't covered with enough coats of paint? If you answered me, to that question, you want to check out Color-Glide Pro!
Color-Glide Pro, is the product we all have been waiting for, whether we want to do small touch-ups of rooms we already painted, or allow the kids to do fun paint projects without a huge mess.
This product has many great features, a few of my favorites were easy to fill tube, reusable, no drips, easy fun for the kids, and of course the fact I could log the information on the tube. This will ensure I know exactly what the tube of paint is for!
We were sent a few of the Color-Glide Pro tubes, so that we could check out how easy it actually was to use.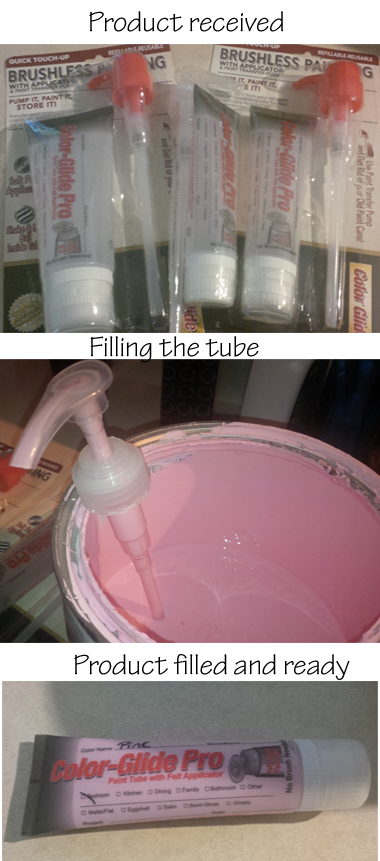 After the tube was filled, I wrote on the tube that it was pink paint, and for which room. I didn't go into much detail, because my daughter's room is the only pink room in the home.
I found this to be extremely simple.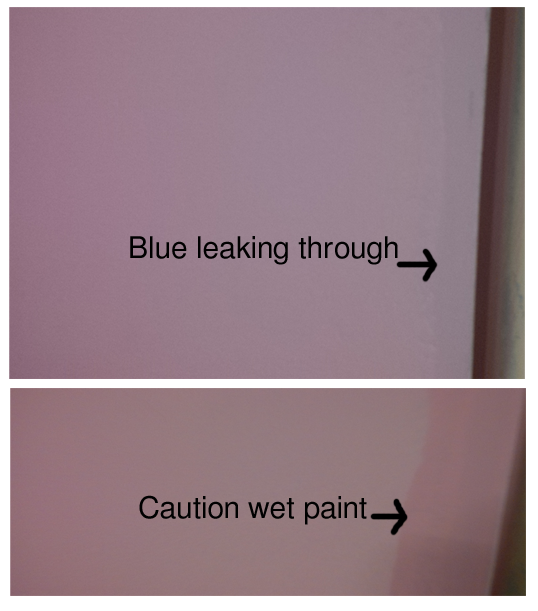 After I was done with the small part of the door, my daughter decided it was her turn, and worked on removing small marks on her walls.
I have to say one of my favorite things about the Color-Glide Pro, is that there's no wasting paint, and I can put the top on it, and put it up until we need to touch up again.
I also like the fact we can use it for small paint projects, and have no mess like we would if we were using paint brushes.
Bottom line, this is one of those products you need to have in your home, whether to do touch ups, or fun paint crafts with the kids.
Purchase ColorGlide Pro on Amazon
, for $7.99 and get free shipping if your order is over $25.